The broker attributed its 2021 revenue uptick to organic growth fuelled by talent in the business
International broker Howden Group has increased its revenue by 48% in the 12 months to 30 September 2021 to reach £1,148m, according to the firm's 2021 full-year financial results, published today (20 January 2022).
In 2020, the broking group's revenue amounted to £777m. The improved 2021 figure was "anchored" by organic growth of 19%, the firm said, up from 6% in the previous year.
In addition, Howden Group's adjusted and consolidated earnings before interest, taxes, depreciation and amortisation (ebitda) increased by 50% in the year to September 2021, moving from £223m in 2020 to £335m for 2021.
Based on these improved results, the company reported that it is confident in its ability to serve clients against the backdrop of challenges such as a hard market, the effects of climate change and the rise of cyber risks.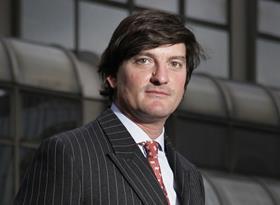 David Howden, chief executive of Howden Group, said: "Joining with A-Plan and Aston Lark will take us to a leading position in the UK broker market.
"From early days we were committed to continental Europe, opening our first office in Spain just five years after we launched the group."
Now with offices across 16 countries, Howden added that his firm acts for 37% of the Deutscher Aktien Index (DAX) stock index, as well as 63% of the Euro Stoxx, which covers stocks from eight eurozone countries, including Belgium, Finland, France, Germany, Ireland, Italy, the Netherlands and Spain.
He continued: "This year, we have deepened our foundations with startup operations, strategic acquisitions and by attracting significant talent right across the region.
"We are well positioned to replicate our leading position in the UK across continental Europe, making us the strongest European broker."
Howden bought Aston Lark in October 2021.
Transformational acquisitions
For Howden Group, 2021 was a year of "transformational" acquisitions, with A-Plan UK, Align Financial Holdings US and Aston Lark all joining the business.
Last year, Howden Group also announced the strategic expansion of its reinsurance business into treaty, aligning with the company's mission to become a viable challenger in the reinsurance broking arena.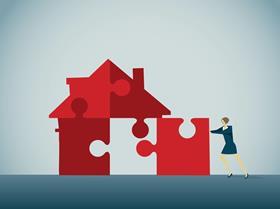 Howden added: "This financial year has been characterised by signing some of the largest and most transformational acquisitions in our history.
"Align Financial Holdings in the US cemented Dual's position as the only MGA group operating across 19 countries with a diverse product spread and over $2bn (£1.5bn) gross written premium.
"Clients are also choosing us because of our commitment to invest in innovation, data and technology.
"This means better results for clients, insurers and broker partners as the cost of the transaction is reduced and the use of the group's data enables better access to capacity."
Howden Group additionally welcomed a £500m investment from European firm Hg, alongside further £300m investments from long-term supporters General Atlantic and CDPQ - this was used to support the group's purchase of Aston Lark.
Overall, more than £3bn of equity and debt funding was raised last year, which Howden plans to use "to invest in our growth ambitions".
Howden also launched a climate risk and resilience division, to meet the growing challenges in this field.
Empowering talent
Howden attributed the intermediary's organic growth uptick in 2021 to its "ability to attract, develop and empower talent" - this has been "the real driving force of our results this year and the bedrock of our long-term organic performance", he explained.
"It shows that our people are delivering expertise, innovation and service in existing and new markets, which is why clients are choosing us," Howden added.
Nearly 1,500 people joined Howden Group globally in 2021, bolstering the employee total to 10,500. The number of shareholder employees has also risen to 2,000.
Howden continued: "Alongside our now 2,000 plus employee shareholders, Hg Capital joined General Atlantic and CDPQ as a third minority investor and all three have made long-term capital commitments.
"Together, we are building a business for the future, to become the credible alternative of scale for clients and a magnet for industry talent in all of our markets."
For Howden, the company's "patient long-term approach" to wait for the right partners to build out the business has paid off.
He concluded: "At Howden Group, we are industrialists with a highly rated, sustainable business [that is] supported by a unique capital model and culture. [We are] ideally placed to service our clients, people, partners and markets for the long term.
"As such, we look forward to 2022 and beyond with great excitement."