The Lloyd's chief says commitment to climate change should reflect on S2 capital requirements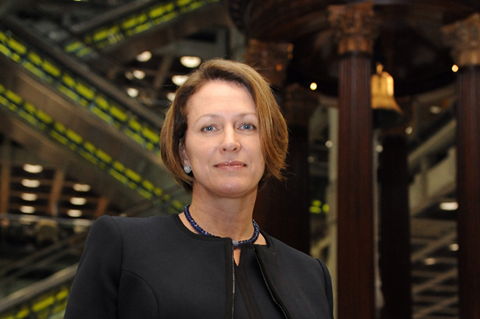 Lloyd's chief executive Inga Beale challenged Bank of England governor Mark Carney to consider weighting the capital requirements of Solvency II against a firm's investment policy.
Speaking at a joint Aldersgate Group and Lloyd's event on progressive approaches to climate change, when asked how government could support businesses to address climate change, Beale said: "We have Solvency II and there could be different weightings depending on what your investment policy is. That would be something for Mark Carney to think about, maybe he can change the weighting of capital in terms of what we were investing."
The event, Maintaining Momentum Beyond Paris, aimed to explore the progress made at the climate change summit, which concluded in Paris on 12 December 2015.
At the event, Beale also highlighted the impact climate change had had on weather-related loss, stating: "Since the 1980s, the number of registered weather-related loss events each year has tripled. Inflation-adjusted insurance losses from weather-related events have increased from an annual average of about $10bn in the 1980s to over $50bn in the last decade."
Beale acknowledged that nat cat losses were low this year, but added that this trend could not be relied on: "From an insured loss perspective it's been a fairly benign period of natural catastrophes, but we're under no illusion as a sector: climate related events are becoming more frequent, and the claims that we can expect to pay are increasing accordingly."
The Maintaining Momentum Beyond Paris event took place on Tuesday 12 January at the Lloyd's building. Also at speaking the event were Secretary of State for Energy and Climate Change Amber Rudd MP; Bank of America Merrill Lynch managing director, head of thematic investing Sarbjit Nahal; Siemens director of strategy and government affairs Matthew Knight; and Nestlé senior public affairs manager Anna Turrell.