Several syndicates in the Lloyd's market, including Arch, Beazley, Dale Underwriting, Hiscox and Munich Re, are supporting the initiative
The insurance industry has backed the UK government's move to boost the live events sector with a £750m reinsurance scheme following Covid-19 lockdown restrictions lifting.
The government has partnered with Lloyd's of London to deliver the Live Events Reinsurance Scheme. This will see the government act as a reinsurer, allowing event companies to buy cover from September 2021 to run until September 2022.
The scheme will cover the costs incurred if live events have to be cancelled due to national or sectoral lockdowns being reimposed.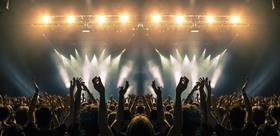 Chancellor of the exchequer Rishi Sunak announced the news yesterday (5 August 2021), acknowledging that the events sector provides hundreds of thousands of jobs across the UK - he said "the lack of the right kind of insurance is proving a problem" and vowed to do everything he could to help the live events sector.
Speaking on the announcement, Lloyd's chief executive John Neal said: "Lloyd's has stood by its customers throughout the pandemic and we are pleased to strengthen those efforts by partnering with the UK government to deliver the Live Events Reinsurance Scheme.
"This unique and critical cover will enable live events to resume around the country with confidence as society begins to reopen and begin its recovery - we are proud to be playing our part."
Several syndicates in the Lloyd's market, including Arch, Beazley, Dale Underwriting, Hiscox and Munich Re are supporting the scheme.
Significant strength and willingness
Patrick Davison, underwriting director at the London Market Association (LMA), said the launch of the new reinsurance scheme "highlights the significant strengths and willingness of the Lloyd's market to find innovative solutions to its customers' needs".
The scheme, which is the "culmination of a significant intellectual and financial investment by managing agents", has the LMA's support.
Christopher Croft, the London and International Insurance Brokers Association's (LIIBA) chief executive, added: "The insurance broking industry has been working with the government on this scheme for some time and Tim Thornhill from Tysers has been tireless in his work to solve this problem.
"We are delighted that the entertainment and events industry now [has] a solution that will enable events to go ahead.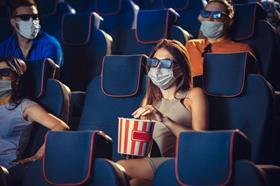 "It builds on the film re-start scheme, which helps provide greater certainty for the cultural industries that are such a major part of the UK economy."
Thornhill, who is entertainment and sports director at specialist broker Tysers, worked closely with Biba to play a key role in convincing the UK government to intervene with an insurance solution for the events sector.
He added: "The constructive approach taken by HM Treasury and the Department for Digital, Culture, Media and Sport (DCMS) to include the insurance market is a smart, pragmatic approach and means the swiftest possible transfer back to the commercial insurance market, once there is more certainty in the future, to take on the risks directly."
Meanwhile, Andrew Brooks, LMA's chairman, added: "This partnership with the UK government will further add to the considerable support provided by the Lloyd's market to its customers during the pandemic.
"The tenacity, dedication and technical expertise of Patrick Davison [has] been instrumental in making this possible, enabling the market to answer a need that is a crucial factor in enabling society to reopen.
"It is a great achievement for the market and facilitating initiatives such as this for the benefit of our members and customers goes to the heart of the LMA's purpose."
Huge collaborative effort
Welcoming the news, Graeme Trudgill, executive director at Biba, said: "There will be a government-backed insurance scheme to support live events - [this] is welcome news for our members and the entire insurance sector, the events sector and the economy as a whole.
"There has been a huge collaborative effort across the insurance industry on this difficult issue.
"Biba, along with our specialist members, has been lobbying government for an intervention, explaining that the challenges for insurers created by Covid-19 and its variants were devastating to this part of the economy and that a financial intervention would actually create a 900% return in economic activity.
"We engaged with the All-Party Parliamentary Group on Insurance on this issue to see what appetite there was to progress.
"We were able to provide the DCMS detailed information on the operation of cancellation insurance and underwriting considerations to help them build an intervention and were pleased to discuss the details of a proposal with their team and with Her Majesty's Treasury."
Paul Mang, Guidewire Software's chief innovation officer, also welcomed the news.
He said: "Their [the government's] decision to reinsure for losses does highlight how providing insurance coverage for pandemic-related losses for large events will likely need a hybrid public/private solution. Of course this follows how the OECD [Organisation for Economic Co-operation and Development] has called on the insurance industry to be more proactive in providing a solution for but what should this entail?
"Understanding and responding to these new 21st century risks relies on agile technology that will help the industry offer affordable and relevant solutions. In the post-pandemic world, insurers will require more granular scrutiny of policyholders as well as a sharper focus on aggregation risk, which until recently has received minimal attention in this space.
"Achieving this at scale is possible with cloud technologies, and risk modeling that efficiently harvests relevant data. This enables "continuous underwriting," which provides a wealth of on-demand, detailed data in a matter of minutes and allows underwriters to track exposures throughout policy lifecycles.
"Although it is necessary to bring more data and new analytics to bear on complex risk problems like event cancellation, this isn't sufficient on its own. As an industry, we must also enable the data to move efficiently throughout the insurance network if we want to deliver innovation and develop new value propositions."
Guidewire calls this "connected-insurance" which refers to the need for improved data standards, increased data sharing, and better systems, enabling data to flow among entities.
Mang said: "Today, insurers and brokers are investing in tracking and curating their own data as well as accessing external data; but the industry will need to develop a more connected platform so that the interconnectedness of risks can be better understood and underwritten for, and thus developing creative solutions for vexing, fluid problems like the loss of our cherished festivals and other major events.
"As the world throws out ever more complex risks, it's essential that the insurance industry finds a way to respond positively. Today's challenge in the event-cancellation space is just one example of how this may play out, but there will be many more."