Zurich Resilience Solutions' senior risk engineer says insurers can help identify vulnerabilities in firms' supply chains to help increase resilience
Insurers could be bracing for claims due to the soaring price of carbon dioxide (CO2), which could impact the production and supply chain for meat products, beer and fizzy drinks.
As reported BBC News, CO2 is currently used in packaging processes, as well as prior to slaughtering livestock.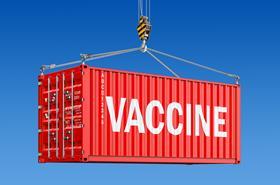 The government has been monitoring CO2 prices closely and holding emergency talks with industry groups and meat processors.
Approximately 20 million birds per week are slaughtered, but abattoirs only hold a limited stock of carbon dioxide.
British Poultry Council chief executive Richard Griffiths said: "With fewer than 100 days to go until Christmas and mounting labour shortages, the last thing British poultry production needs is more pressure.
"If CO2 supplies become tighter and more unpredictable, then supply chains will have to slow down. Ultimately, no CO2 means no throughput."
On a knife-edge
Griffiths said the British Poultry Council's members "are on a knife-edge situation at the moment".
Speaking about how insurers can help combat these difficulties, Luca Bussani, senior risk engineer at Zurich Resilience Solutions (ZRS), told Insurance Times: "Insurers can provide risk management expertise to firms hit by a supply chain crisis.
"We're seeing increasing use of digital tools that can give companies an early warning of potential threats right across their supply chain.
"These solutions enable firms to react quicker to potential disruption and move more swiftly than their competitors - whether it be in finding alternative suppliers or enacting contingency plans. Insurers can also help firms to identify vulnerabilities within their supply chain and enhance its resilience.
"In particular, this can mean helping firms to develop and test their business continuity plans, to mitigate the impact of potential threats instead of firefighting as a crisis takes hold."
Alan Thomas, Simply Business' UK chief executive, added: "Surging gas prices and energy bills will affect us all – and for small business owners, this represents the latest hurdle in their road to recovery from the impact of Covid-19.
"SMEs have already lost an eye-watering total of £126.6bn as a result of the pandemic – equating to over £22,500 each – and the prospect of further financial challenges will be a blow.
"We've already seen the impact of rising gas prices on larger firms – with the food and drink industry suffering in particular. Small businesses are also set to feel the consequences - reduced levels of cash flow and liquidity will only make things worse for many.
"Why is this important? The UK's six million SMEs account for 99% of all businesses and contribute trillions of pounds to the UK economy. Put simply, the UK's recovery depends on small businesses bouncing back.
"For small business owners – whose livelihoods and dreams are on the line – rising gas prices are yet another unwelcome roadblock in their continued recovery and it's vital that we all play our part in supporting them."