Willis Re's global head of insurtech warns that despite the huge amount of investment in the sector, this is only landing 'on the doorstops of the few'
Insurtech investment surpassed $10bn (£7bn) in the third quarter of 2021, according to Willis Towers Watson's (WTW) latest Quarterly Insurtech Briefing report, published today (27 October 2021).
Based on WTW's records, this is the first time in any one year that insurtech investment has exceeded this amount.
A record-breaking $10.5bn of insurtech investment was raised during the first three quarters of this year - now, 2021 is only $12m short of the entirety of what was invested into insurtechs globally in both 2018 and 2019 combined.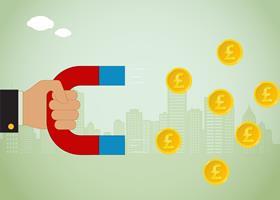 Andrew Johnston, global head of insurtech at Willis Re, told Insurance Times that despite Q3 being "noteworthy" in terms of insurtech investment, he predicts that Q4 will be huge.
He added: "While there seems to be a lot of cash coming into insurtechs, a lot of it is highly concentrated to just a handful of companies."
The theme of WTW's Q3 report is the future of risk - particularly focusing on weather and climate change, as well as cyber. These two areas are constantly evolving at "lightning quick pace" and therefore Johnston felt they warranted a review.
He continued: "The continuing escalation of insurtech funding does not mean that venture and growth capital is available to most or even many insurtechs.
"The growth of global insurtech investment over the past decade has been significant, but the stark pattern is a concentration of the much for the few."
For example, Johnston cited 2021's second quarter, when more than two-thirds of the total capital raised went into 15 deals - roughly 0.5% of the world's insurtechs shared $3.3bn, while $1.5bn was distributed between another 147. Funding was zero for the remaining 95%.
Arriving on the doorsteps of the few
The latest quarter saw 113 funding deals yield more than $3.1bn in investment, which is a 23% increase over Q3 in 2020.
Total investment deals for insurtechs this year so far stands at 421 - an annual record according to WTW.
Deal numbers were up by only 9% year-on-year, but the number of mega-rounds, which feature more than $100m of investment, reached 11 in Q3 2021 - these accounted for more than half of the total funding raised this quarter.
This was down from nearly 70% in Q2 2021 – a quarter that broke nearly every record.
Two of the three largest deals this quarter, however, involved insurtechs that dealt with cyber - including Coalition ($205m) and At-Bay ($185m).
The share of seed and angel rounds fell dramatically to just 19% in quarter three this year, the lowest point since Q2 2020.
Conversely, series A funding rounds nearly doubled in Q3, making up 31% of this quarter's investment deals.
In the report, Johnston said: "Looking at the quarter-on-quarter global insurtech investment figures, one could be forgiven for thinking that there was, is and continues to be venture and growth capital for many - or even most - insurtech businesses. Superficially, this certainly seems to be the case.
"Generally speaking, deal count and volume continue to rise consistently on a quarterly basis - however, this is possibly where the good news for the majority of insurtech businesses ends.
"If we scratch away at the figures a little more, we can quite clearly see that a significant amount of the capital raised on a quarterly basis is arriving at the doorsteps of the few."
Meanwhile, early stage startups raised a record-breaking $630m, with average deal sizes growing to nearly $12m.
The report included case studies of the following eight insurtechs:
• OTONOMI, a blockchain-enabled parametric MGA that deals with cargo.
• Corvus, an MGA with an artificial intelligence (AI) driven approach to commercial risk.
• Arbol, a platform for parametric weather risk products.
• Stable, which provides price risk management tools for the food and farming sectors.
• Understory, a platform for hyperlocal climate risk analysis.
• Concirrus, which uses Internet of Things (IoT) data and AI to design and price digital insurance products.
• Kettle, a reinsurance MGA that uses AI to assess perils, for example, California wildfires.
• Previsico, a flood modeller focused on surface water flooding.
Reaction
Discussing the report, René Schoenauer, Guidewire's Europe, Middle East and Africa (EMEA) expert, said: "The growth in insurtech investment is something insurers should welcome.
"A huge number of these insurtechs are offering solutions that can help insurers innovate how they sell, distribute and manage their products and services to customers. For insurtechs themselves, they are looking to insurer partnerships to ensure their own growth.
"Yet, insurers and insurtechs are very different kinds of businesses and how they partner and work together comes with challenges as well as potentially huge opportunities. Tapping into this stream of innovation does require insurers to do more work on how to integrate with insurtechs in ways that realise benefits for both sides."