Rating agency says (re)insurers should believe the hype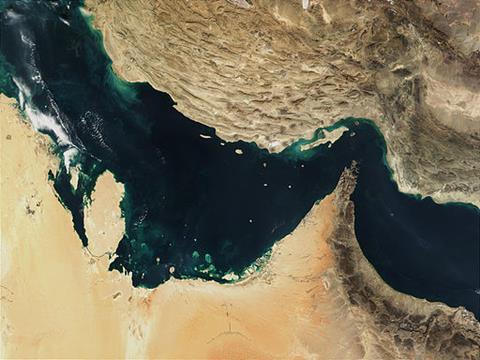 The lifting of sanctions on Iran may present a big opportunity for the Middle East and north African (MENA) (re)insurance market, according to a new report by AM Best.
The report added that the European (re)insurance market is also likely to make inroads into Iran after sanctions easing.
Iran is currently under trade sanctions from the United States and European Union, but as these are set to be relaxed.
On July 14, 2015, an agreement between United Kingdom, Germany, France, China and Russia resulted in Iran reaffirming that it would never show any form of interest in nuclear weapons.
The agreement will result in the lifting of all UN Security Council sanctions, as well as multilateral and national sanctions related to Iran's nuclear programme. The European Union will end all its sanctions in areas including providing (re)insurance.
AM Best said that international trade with the country is expected to increase, especially over the next five years.
The rating agency said: "AM Best anticipates the (re)insurance community will be
excited by the prospects in Iran as it is the one of the biggest insurance markets in the region, and offers potential given its low insurance penetration."
Despite the sanctions, the Iranian insurance market has been growing and is one of the largest in the region, with gross written premiums of $7.5 billion in 2014.
However, insurance penetration is low. Only one-fifth of homes are insured and around one-third of cars are uninsured.
The rating agency said that underinsurance would lead to opportunities for primary insurers.
It added that the country could draw as much interest as Turkey, which over the past decade has attracted mainly European insurers, some Japanese companies and a few US insurers.
"The country has significant oil reserves, and increased international trade is likely to stimulate an expansion of infrastructure and business development," AM Best said.
"Insufficient domestic reinsurance capacity will likely arise, presenting an opportunity for regional and international reinsurers."
The rating agency predicted that reinsurers would try to expand first into commercial
risks, particularly property, energy, engineering, marine and aviation. Iran has no legal
restrictions on fronting, allowing reinsurers to access risks without local partners needing to retain business.
Fronted business would, however, remain subject to mandatory cessions to Bimeh Markazi.
The largest European reinsurers will be examining prospects in the Iranian market and are expected to have a first mover advantage over their American counterparts, as US sanctions are likely to remain in place for longer than European restrictions.
But while AM Best expects the lifting of the sanctions to present an opportunity for reinsurers, it could also expose them to additional risks.
Risks from catastrophe exposure, particularly earthquakes, mean risks must be underwritten prudently in order to ensure accumulated exposures are managed.