Your at-a-glance digest of the latest crop of results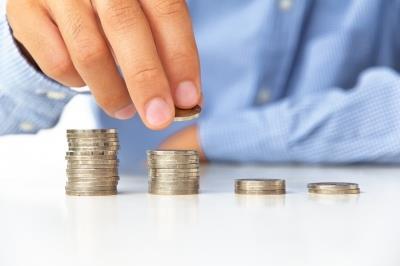 Munich Re
Munich Re's Q3 profit fell 29% due to a slump in investment income.
Net profit was €520m ($567.8m) for the period, compared to €733m ($800.4m) in Q3 2014.
Munich Re's reinsurance operations made €379m in profit, down from €533m in Q3 2014.
Group gross written premium (GWP) was up 3.6% in the period to €12.5bn, compared with €12.1bn in the same period of 2014.
Munich Re chief financial officer Jörg Schneider said: "The capital market turbulences have left their mark on the investment result, with below-average realised gains on disposals, write-downs of equities, and losses from derivative hedging instruments."
Swiss Re
The reinsurer's group Q3 net profit rose to $1.39bn, up from $1.22bn in the same period of 2014.
Swiss Re's P&C reinsurance arm, its largest division, reported net profits of $1bn for the third quarter, an increase of $842m from the same period of 2014.
This was due to reserve releases, investment results and an absence of large natural catastrophe losses, according to Swiss Re.
Swiss Re group chief financial officer David Cole said: "We again were able to generate a very strong result in the third quarter, despite the impact we had from the large claims coming from Tianjin. The third quarter result once again shows the value of having a diversified business with three distinctive business units."
Hannover Re
Hannover Re's group net profit was €254m up slightly from €251m in Q3 2014.
The group's P&C reinsurance division made €233m of this (Q3 2014: €213m).
Group gross written premium was up significantly, from €3.64bn in the third quarter of 2014 to €4.35bn in the same period of 2015.
In a statement, Hannover Re said that it expects 'a largely unchanged technical profit from our property & casualty business' with its life & health arm profits expected to rise.
Scor
The French reinsurer's net profits for the third quarter of 2015 were €492m, up from €377m in the same period of 2014.
Gross written premiums were €0.99bn for the period, up from €0.83bn in Q4 2014.
Scor chief executive Denis Kessler said: "The group has delivered excellent results over the period in terms of growth, profitability and solvency, putting Scor firmly on track to achieve the targets set out in the 'Optimal Dynamics' plan.
"Major milestones have been achieved with the recent upgrades of its rating to AA- and the intention of the ACPR to approve the group's internal model. All of this confirms Scor's status as a tier 1 global reinsurer."
Berkshire Hathaway
Berkshire Hathaway made an insurance underwriting profit of $414m in Q3 2015, down from $629m in the same period of 2014.
The results were hit by the firm's $130m exposure to the port explosion in the Chinese city of Tianjin earlier this year.
Berkshire Hathaway Reinsurance Group took $86m of the loss. Berkshire Hathaway's reinsurance subsidiary Gen Re took another $44m.