This transfer will be effective just after midnight on 30 December 2020
Lloyd's of London has confirmed that it has received its final approval from the High Court of England and Wales to transfer EEA (European Economic Area) policies to Lloyd's Insurance Company SA.
This was granted by Mr Justice Snowden, and it means that all transferring policies will become policies of Lloyd's Insurance Company SA (Lloyd's Brussels).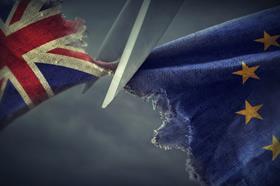 This transfer will be effective just after midnight on 30 December 2020, it will not change the terms and conditions of any policy.
However, Lloyd's Brussels will become the insurer and data controller for transferring policies.
Peter Spires, Lloyd's General Counsel and Company Secretary, said, "We are delighted that the UK High Court and regulators in UK and Belgium have agreed to the transfer.
"Through Lloyd's Europe, Lloyd's policyholders across the EEA will continue to have their policies serviced following the end of the Brexit transition period".
It follows Lloyd's previously confirming that it would be transferring the market's existing European business which will be impacted by the loss of passporting rights from Lloyd's members to Lloyd's Europe.
Lloyd's Insurance Company SA will write non-life risks from all 30 EEA countries.
It is backed by a reinsurance arrangement with Lloyd's syndicates, to make sure its policyholders continue benefitting from the Lloyd's Central Fund and financial ratings. Authorised and regulated by the National Bank of Belgium, Lloyd's Europe has been accepting risks agreed from 1 January 2019.