'There is not much time left over' for the market's MGAs to 'remediate unprofitable syndicates', says chief financial officer
Lloyd's of London has revealed that 15% of its syndicates are currently underperforming, according to the market's chief financial officer Burkhard Keese.
Despite Lloyd's reporting an increase in underwriting profit during the first half of 2021 - reaching a profit of £1bn in H1 this year compared to a loss of £1.3bn for 2020's first half - Keese explained that "we are not yet where we want to be".
Speaking during a conference call following the publication of Lloyd's 2021 half year financial results on 9 September, Keese said: "If we look at the portfolio of syndicates, it is clear that we have moved in the right direction – the top quartile of the syndicates belongs to the best underwriting firms in the world.
"However, at the same time, we won't tolerate loss-making syndicates, particularly in current market conditions – 15% of syndicates do not have the profitability we expect to see and these syndicates must be remediated or the future at Lloyd's is unsustainable."
'Push for better rates'
Lloyd's syndicates are created by one or more members working in partnership to take on insurance risks and provide tangible assets.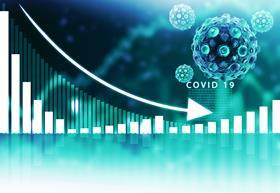 Each syndicate is responsible for deciding its own appetite for risk and developing a business plan. It also manages its own exposures and claims, as well as arranges its reinsurance.
Keese continued: "We have worked together with the managing agents and two syndicates over the last three years to remediate unprofitable syndicates and to push for better rates.
"On top of this, we have reduced expenses over the years by nearly 4% and we will continue to address this important issue in our planning exercises [as well as through] the Future at Lloyd's programme."
For those underwriters that are still falling short of Lloyd's profit expectations, Keese added that "they already had more than three years to remediate the book – if they haven't done it in that current market environment, there is not too much time left over".
Addressing unprofitability
In July 2018, following a crashing £2bn loss, Lloyd's stated in its Lloyd's of London Business Review 2018: Sharing risk to create a braver world report that the most unprofitable syndicates eroded 87% of the market's profit.
It then introduced the Decile 10 initiative to address any deteriorating underwriting performance, which ordered Lloyd's syndicates with three consecutive years of profit loss to identify their worst performing 10% of business and establish a remediation plan.
The deadline for the turnaround remains undisclosed.
Echoing Keese's sentiments, Lloyd's chief of markets Patrick Tiernan said that "we set out what we were going to do back in June in the market message, and we've done exactly that over the summer – we engaged with Lloyd's and we've engaged with executives, we've demonstrated to them what it is we want to see and when we want to see it.
"On the whole, we've been very encouraged with the actions that have been taken, but for those who don't listen or don't agree with us – their time at Lloyd's is likely to be limited, but I wouldn't want that to take away from the fact that the engagement has been mostly positive."
Tiernan added that "at the cornerstone of all good underwriting is continued pruning of the lines of business", however, he does not take credit for "folks doing good underwriting, keeping to their discipline and taking out the bottom whatever percent of intake as they look to build more profitable books".
Keese agreed: "In Germany, we say in soccer after the game is before the game and I think that's the same with after remediation is before remediation – you'll need to look at your book and you always need to get rid of unprofitable parts."
Lloyd's reserve margin currently stands at 6.5%.
Keese continued: "Will it be 6.5% of premium every year? I would not hope so, but I think we first need to deal with the 14%, 15% of non-profitable syndicates – then I think that number should be lower than 6.5%. By how much, I don't know."