Dive In set to hold events in North America, Europe and Asia-Pacific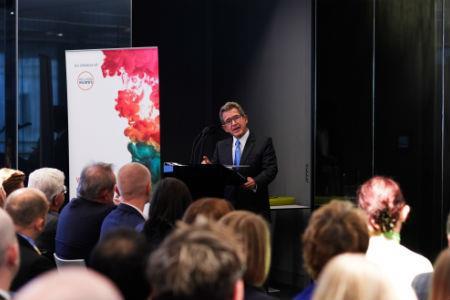 Dive In, the Lloyd's diversity and inclusion festival, is broadening its audience mandate beyond the Lloyd's market to include the wider international market in 2016.
Branded Dive In events will take place in Beijing, Sydney, Paris and Chicago, as well as in London.
Aon UK chief executive and chair of Inclusion@Lloyd's Dominic Christian said: "Last year the focus was on raising awareness of the fact that diversity and inclusion are good for business. The message for 2016 hasn't changed, but will also include changing behaviour, not just attitudes, in order to advance positive commercial outcomes, realise productivity gains and enhance innovation in the industry."
While last year's activities were focussed on promoting awareness of diversity and inclusion in insurance, XL Catlin chief experience officer Paul Jardine believes it is now time to encourage action.
Jardine said: "At XL Catlin we believe that diversity drives innovation, creativity and profitability in all aspects and types of business. The pressure is now on leaders in the insurance industry not only to talk the talk, but walk the walk."