Takaful is a market that for some time has been recognised as a sleeping giant. In London it is in the process of waking up, writes Martin Mankabady, corporate insurance partner at Clyde & Co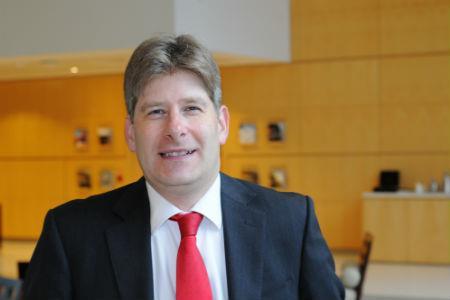 Around a quarter of the world's population is Muslim, a vast potential market for takaful insurance products. Yet a number of barriers have been in place, which have so far prevented the market from taking off in a meaningful way. Insurance markets in Islamic centres such as the Middle East, Malaysia and Indonesia are relatively nascent, and the takaful market is characterised by a high proportion of smaller players held back by high start-up costs and an on-going struggle for profitability.
But signs show that this is about to change. Takaful insurance has been declared one of the eight pillars of the UAE's push to become the centre of the Islamic finance world. Regulators across the Middle East and beyond are introducing new rules designed to create fewer, stronger players in the insurance industry. It is expected that this will result in a number of takaful businesses emerging with sufficient scale to get themselves on the map. They should be well placed to grab a share of the growing global takaful market, which is expected to reach $20 billion by 2017, according to AM Best.
An appealing prospect
It is unsurprising then, that as one of the world's leading insurance centres, London is looking closely at this market. In 2013, at the World Islamic Economic Forum in London, Prime Minister David Cameron said that the UK was in a global race for its economic future and that it would be a "mistake" to miss the opportunity to encourage more Islamic investment. He outlined the government's ambition to establish London as a global Islamic finance centre along with Kuala Lumpur and Dubai, stating: "When Islamic finance is growing 50% faster than traditional banking and when global Islamic investments are set to grow to £1.3 trillion by 2014, we want to make sure a big proportion of that new investment is made here in Britain."
A further example of this resolve was the June 2014 issue by the UK government of a sovereign Sukuk – the Islamic equivalent of a bond – which attracted orders of more than £2 billion from global investors. The fact that the UK was the first country to issue such a bond outside the Islamic world is evidence of the country's desire to cement its position as the western hub for Islamic finance.
This appetite within the UK to embrace Islamic finance will only help to kick-start the takaful insurance market in London, predominantly on the commercial side. There is already evidence that this is starting to happen. Cobalt Underwriting, London's first Islamic insurance underwriting agency, was launched in 2012 and has recently been making the headlines. In October 2014 Cobalt entered into a partnership with AIG, a move that provided increased capacity and the opportunity to increase the lines of business it offers. In April this year, together with XL, Cobalt launched the first Shariah-compliant product to be made available through the Lloyd's platform, and then in July it announced that it had secured a major property portfolio placed by Lockton's Real Estate and Construction practice.
Barriers to success
London has a number of advantages that will play a key role in helping the takaful market to grow. It has a reputation for being a centre of innovation for global risk transfer, and has been a pioneer for new product development. It is well-placed geographically, English is the main business language, it is a cultural melting pot that is open to new ideas and products, and it has a talent pool which is hard to match.
However, despite these advantages – and the advances that have already been made – takaful will not take off overnight in London. This will be a slow-burn process and a number of challenges will need to be overcome. These challenges include ensuring that takaful products meet not only Sharia principles but are also compliant with UK rules and regulations. This will require the creation of a Sharia supervisory board or committee, made up of the right people, by those wishing to write takaful products. It will be important for London's credibility and efficiency as a takaful market to attract Islamic Scholars with the relevant knowledge and experience, to provide advice swiftly and consistently.
Equally important is the need for the retakaful and Islamic investment market to be large enough to support the primary takaful market and to help it to grow. This has been a challenge worldwide, but there are signs that the retakaful market is picking up. Sharia boards of takaful firms are increasingly pressing for retakaful options and the pricing gap with conventional insurance is narrowing, as more capital moves into the market.
Swiss Re, the world's second largest reinsurer, is in talks to set up a market retakaful pool, and Lloyd's has opened an office in Dubai and is in talks with regulators to access the Malaysian market. Others in the sector are also building capacity in the sector, including Dubai-based EmiratesRe, while PineBridge Investments, a New York-based asset manager, is exploring the launch of a retakaful firm in Dubai, according to a Reuters' report.
Accelerating development
To overcome these challenges, all participants in the insurance industry in London with an interest in the takaful market need to work together. To this end, the launch of the Islamic Insurance Association of London (IIAL) earlier this year, to act as a forum to bring together key stakeholders including underwriters, actuaries, lawyers and scholars, was an important development.
Speaking at the launch event, Chairman Max Taylor noted that (re)insurance was the last of the financial services sectors in London to establish Shariah compliant operations and products and the IIAL would provide it with "a strong and authoritative voice with both UK and international governments and regulators". This role will be vital in helping to ensure that the political will to seize the takaful opportunity does not waver. The IIAL will raise the profile of London as a genuine global centre for takaful and signal to the world that this is a city that is very much open for Islamic business.