Lloyd's chief executive Inga Beale will chair the board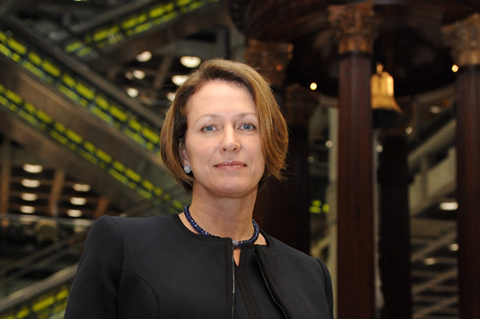 The London Market Group (LMG) today established a steering board for the London market Target Operating Model (TOM) modernisation programme.
The steering board will govern the design and delivery of the TOM, which completed its consultation phase at the end of last year.
Speaking on the need for independent oversight of the programme, LMG chief executive Benedict Reid said: "As the TOM programme moves to detailed design and delivery, it is important to develop strong cross-market executive governance."
He added: "The LM TOM Steering Board has been established as the executive-level body that will make decisions on the overall outcome, design, timescales and budget for the delivery of the TOM initiatives. It will also be responsible for championing the programme within the London market, and participants have been appointed by the market associations."
The steering board is chaired by Lloyd's chief executive Inga Beale, and is made up of representatives from Lloyd's, Aon, Willis, Zurich, Tokio Marine Kiln, AIG, Beazley, Chubb, Allianz, the IUA, Hiscox and Marsh.
Beale said: "The Steering Board has evolved out of the existing TOM Steering Group as the logical next step in developing the governance of the programme. The Board and its members have an important role to play in the overall prioritisation of TOM initiatives, the quality of their delivery and the successful market adoption of the changes they will bring."