Recession, cyber threats and regulatory intervention are insurance professionals' biggest concerns
Despite 94% of insurers planning to write the same or more business in the professional indemnity (PI) market over the next 12 months, recession, cyber threats from remote working and continued regulatory oversight are top of the insurance industry's list of concerns for this sector, according to global law firm Clyde and Co's latest market report.
The report – Confidence in the face of challenge – involved the law firm's professional liability team surveying 122 London market insurance professionals across broking, underwriting, claims and buyers for their take on developments in the PI market as of May this year.
The main findings:
Covid-19: 68% of insurers see an increased threat associated with weakened supervision, while 58% expect greater privacy, cyber and ransomware exposures associated with Covid-19.
Claims: 95% of insurers expect a greater number of PI claims over the next two years, with 67% expecting them to be more severe.
Market appetite: 48% of insurers are planning to write the same level of business in the next 12 months, with 46% expecting to write more.
Pricing: 100% of buyers and 99% of insurers expect rates to rise – 75% of insurers think prices will continue to increase through 2022, but only 6% expect hardening of the market beyond this time.
Coverage: 94% are expecting to offer more restricted cover for specific perils in the coming year and 46% predict a reduction of non-core PI covers.
Market dynamics: 83% of insurers expect market change in the form of new entrants, exits and consolidation. Furthermore, 39% expect more business to be written through MGAs, binders and delegated authority over the next two years.
'Pause for thought'
Simon Konsta, partner at Clyde and Co, said: "These findings are both surprising and gratifying for the insurance market.
"That appetite is strong despite the challenges being faced should give the market a lot to think about as it confronts renewal season.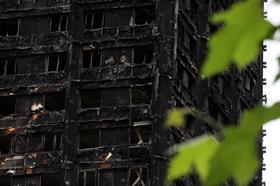 "Neither buyers nor carriers have any doubt that claims are set to rise, but there is broad agreement that London is well placed and has the appropriate capacity, competitive rates and robust claims functions to preserve its position as a preeminent international hub for PI risks."
Considering renewals, the law firm stated that this represents a challenge because many brokers are still working hard to complete placements that in previous, non-Covid years would have been straightforward.
Despite this, the firm revealed that the top five categories of professions in scope for writing more PI business in the next 12 months are legal (42%), miscellaneous (38%), accident and emergency (31%), contractors (28%) and technology consultants (25%).
Konsta added: "That 58% of our respondents foresee financing and insolvency consequences due to recession as a top concern should give us all pause for thought.
"Likewise, as our research demonstrates, buyers will need to consider whether a separate cyber insurance policy is required to ensure that appropriate cover is maintained.
"Finally, the threat of regulatory intervention will see certain professions confronted with challenging premiums and, as a result, cover for these areas is becoming more restricted."