The insurtech is now live in 28 states in the US and aims to become a nationwide provider for pet insurance and wellness
Insurtech Bought By Many is set to take on Lemonade as it is now live in 28 US states, Sweden and the UK and will be expanding its proposition from insurance into pet health.
In March 2021, it successfully made its US debut - it is now live in 28 states as well as the UK and Sweden.
For 2022, Bought by Many will be continuing its expansion into the outstanding US states over the next six to nine months.
To do this it will be continuing with its existing model for geographic expansion which means consolidating its position in markets where it is already present.
Speaking exclusively to Insurance Times, Luisa Barile, Bought By Many's chief financial officer, says: "The US is a really big market and huge opportunity for us and we want to do it well. After we secure our nationwide position in the US, we will be looking at other markets that are of interest.
"We continue to see a lot of strong growth in Sweden where during the last financial year we have consolidated our position in the market. We are also seeing really strong traction in the US as well."
When asked what gives Bought By Many the edge over Lemonade, which also deals with pet insurance among other lines of business, Barile adds: "Bought By Many is very focused on pet insurance - we made the decision to stay focused and expand into pet health. Pet insurance is quite different to other lines, it has a different type of engagement and is much more emotional. We have built a whole model around pets."
This financial year, the insurtech's gross written premium (GWP) hit £146m, as announced on 13 December 2021, up from £72m last year.
She puts this down to continued growth of new business, expanding its market share, a strong increase in renewals due to initiatives such as "refer a friend".
Barile says: "We have continued to see strong growth over the last financial year. Clearly, we have seen a benefit from the pandemic – the pet boom and the business has been very strong and ready to respond to the increase in demand."
In 2020, there was a strong surge of up to 60% in pet insurance thanks to new puppy ownership, which subsequently bolstered pet insurance.
However, this has subsided very slightly as the UK has unwound from lockdown over the last few months, although the overall the penetration level has been maintained.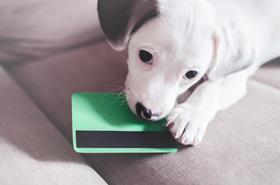 A further curve ball was thrown as the UK was plunged back into pseudo-lockdown measures from this week with work from home strategies being invigorated to mitigate the Omicron variant surge and prime minister Boris Johnson urging the British public to "get jabbed now".
Fragmented market
Speaking about pet health, Barile says: "It is a very fragmented market, and it can be quite confusing, so for us it's really about bringing all of that together into one place.
"We really want to help pet owners keep their pets as healthy as possible through the use of data. In the UK we are expanding this proposition by adding more information and more services to keep their pet healthy."
Barile explains that in the US the insurtech has launched an integrated proposition which includes insurance and pet health and welness, she says this is partly driven by the market as pet insurance has a much "lower" penetration in that market compared to the UK and Sweden.
"Our plan is to learn from the different markets, bring some of the things that make us unique like product innovation and technology in a more efficient way than some of the traditional players," she adds.
All Bought By Many's pet insurance policies has an integrated video pet consultation – it claims it was the first pet insurance provider in the UK to launch this service and it is continuing to expand this proposition.
In terms of fair value and the impending FCA regulations, Barile says: "Fair value is a really important topic for us, we have one pricing table for everyone, we are not charging existing customers more than new customers because we want to make sure our prices are fair which is what drives the high level of renewals."
However, when it comes to customers using aggregator sites, she points out that customers focus on price more so than the value of the product, however in addition to this when comparing policies for pet insurance she says it is slightly trickier as the policies are "quite different".
"There are pros and cons, but we don't believe in the aggregator as the main channel for us. We create good products, and they usually don't rank as they aren't the cheapest as we want to provide a good service to customers, she adds.
"Word of mouth is a very big channel for us but also direct response. We do a lot of Google advertising and digital marketing. We have a number of affiliate partnerships, and we reach customers through social media."
Bought By Many has a dedicated team that looks after social media and is investing more in the content side of things.