S&P Global highlighted challenges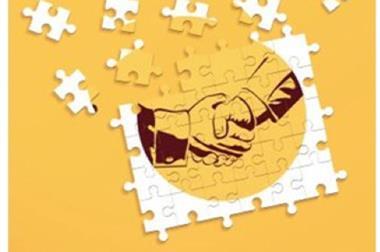 With GCC governments pushing public sector tasks into the private sector to weather the storm of falling oil prices, the region's insurance industry may need to take on challenging M&A, according to S&P Global.
The GCC's bumpy road ahead without the cushion of high oil prices was outlined at the S&P Global Ratings Emerging Market Insurance Seminar last week, along with the huge potential boost to premiums.
The ability for the insurers operating in this space to take on the potential increase in premium from a skill and capacity standpoint was brought into question.
When questioned by Global Reinsurance on the impact the potential growth in premium would have on M&A, S&P Global senior director David Laxton said: "We have long said that in the region there are too many players – particularly in Saudi Arabia and the UAE. It's very difficult to imagine that some of the sub-scale players are going to be viable."
He continued: "The regulators are increasingly coming to the same view. We've seen the first evidence of M&A activity in Saudi in the last couple of weeks, with some informal agreements. And we've had messages from the regulator that they were going to be encouraging this."
While M&A would be a logical step for a market with so many players and this changing landscape, according to Laxton this move may prove challenging for societal reasons.
He said: "Structurally, the region does not easily facilitate M&A. Companies are often family owned so there's a lot of personalities involved in any purchase – someone tends to lose out. Either the acquirer has to pay an unreasonable price, or the company acquired has to go through a massive loss of face."
He added: "These things are a massive inhibiter to consolidation efforts. And it will probably be the same for the next three or four years. While structurally it's going to be hard, the regulators are beginning to exert that pressure."