Chief executive likens overcapacity to meteor that killed the dinosaurs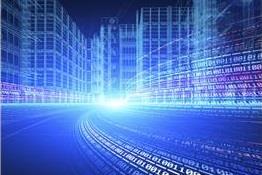 Pro Global has relaunched its MGA and claims settlement platforms and launched a exposure management data vehicle to help clients navigate the oversupply of capital in the market.
Speaking at the Monte Carlo Rendez-Vous, Pro chief executive Artur Niemczewski likened the wall of capital to the meteor that wiped out the dinosaurs.
"Now the question is who will survive," he said. "Remember what Darwin told us. It's the most adaptable who survive, not necessarily the most big and ugly."
Niemczewski added that the oversupply of capital was pushing the industry towards accepting returns of less than 10%.
"All of our friends in insurance and reinsurance, can they adapt and be the mammals?" he said.
The Pro chief executive added that he saw three ways to tackle the problem, namely profitable revenues, having competitive operations and capital efficiency.
Niemczewski said that to help its clients handle these three issues, Pro had three solutions.
First was to relaunch its MGA platform, he said. "We see MGAs historically as being like add-ons, but we believe this is now a source of well-diversified attritional risks for global insurers and reinsurers. We have observed significant interest in this new distribution in this new channel from the big four."
Pro will concentrate on MGAs in the £50m - £100m region, Niemczewski said. "A £5m MGA will not move anyones' bottom line, but a £50m will," he explained.
The second solution was to relaunch Pro's Stripe platform, according to Niemczewski.
"It allows many-to-many trading between cedants and reinsurers on the claims settlement side," he said. "This is something we worked on for quite some time, but only now we see demand. There is huge demand from a top three global reinsurer, and interest from others. This shows us that operational efficiencies are on peoples' minds where they weren't always."
The third solution was to launch an exposure management data platform, he went on: "If I'm a reinsurer and the meteor has landed, the more efficient I can be on capital, the better I can push the high return/low risk frontier
"Our contribution here is that part of the critical skill of the reinsurer is managing modern catastrophe risk. But the problem no one has cracked is the issue of garbage in/garbage out. If the data going into the models is corrupt, it catches up with you.
"This new platform helps people to cleanse and enhance their data, which feeds catastrophe models."
Pro was working closely with the Oasis platform and would announce more at the end of 2015, Niemczewski said.