As the GCC market develops, global reinsurers are turning their attention to new areas of opportunity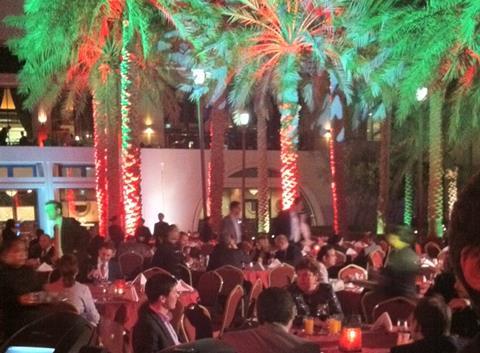 Over the past decade, many international reinsurers and brokers have increased their involvement in the Middle East insurance market, attracted by the region's double-digit economic growth forecasts, new financial centres and government-backed megaprojects. A number of regional reinsurers have also been set up to take advantage of growing premiums and demand for cover.
One of these is Dubai-based Gulf Re, a joint venture between Gulf Investment Corporation and Arch Re, which was set up in 2008. With an initial focus on energy and construction facultative classes, it has added marine, hull, cargo and some casualty and terrorism lines to its portfolio and now also has a broader geographical focus.
"Because of the financial crisis and the Arab Spring we saw quite a significant slowdown in 2011 – especially on the construction side – where projects were not necessarily cancelled but were delayed into 2012," says Gulf Re chief executive Michael Gertsch. "Through the course of this year, we saw quite an uptick."
"This activity is primarily in the UAE and Saudi Arabia, which are arguably the two largest economies here in the Middle East, but also in Qatar and to some extent in Oman," he continues. "The kind of projects we're looking at are linked to the growth of the economy and these are the states that will show the largest growth in the near future."
"There are definitely opportunities in utilities going forward, because there is a need for power and water in the region and if the governments of the countries want to continue to grow and realise their plans and visions for the future then they do need to have the infrastructure."
Confidence in the region remains strong, according to the GCC Insurance Barometer, an annual market survey conducted on behalf of the Qatar Financial Centre Authority. Sixty percent of respondents in the 2012 survey believe premium growth will exceed the region's GDP growth (the IMF projects real GDP growth of 4.2% for the MENA region as a whole for 2012).
The increase in compulsory motor and health covers also spells opportunity, driving greater insurance penetration. In Saudi Arabia, the biggest insurance market in the region, a population that shunned insurance a decade ago is changing its mind thanks to sharia-compliant products.
Areas of opportunity
For reinsurers, property, energy and facultative classes of business, including construction and engineering, continue to dominate thanks to megaprojects taking place across the region. There is also growing interest in financial services lines, aviation and political violence.
"With the World Cup coming up and significant gas reserves Qatar is very interesting," says Gertsch. "Saudi Arabia is building a lot of new infrastructure and has a tremendously growing population, which needs to be addressed. The UAE is one step further in that it's not only looking at the exploration of oil and gas but is further developing the financial industry and creating a manufacturing industry."
The countries of the GCC plan to invest $968bn in projects over the next decade, with $97bn directed towards railways, roads, bridges and subways, including a $25bn high-speed railway intended to link six member states.
Dubai's Al Maktoum International Airport and Qatar's New Doha International Airport, due to open in December 2012 are set to make the two cities even more accessible. Construction is also underway for the $93bn King Abdullah economic city in Saudi Arabia. The megaproject will be home to two million residents on completion.
Diversification away from the oil and energy sector will be a strong feature of future developments. "Economies in the region usually start with natural resources – that gets the machine running – then Dubai added the DIFC – financial services – as did Qatar," says Gertsch. "Once you create that kind of environment it's a manufacturing industry that follows.
"There are low labour costs, low or no profit tax and it's ideally located between Asia and Europe," he continues. "So there's still a lot of potential going forward and what we have seen in the UAE is they are also pushing renewable energy very strongly."
The $22bn Masdar City project is one example. Designed by Foster and Partners with phase one of completion anticipated for 2015 is aspires to be one of the most sustainable cities in the world. Situated 17km from downtown Abu Dhabi, it is designed as a hub for clean-tech companies.
While reinsurance rates remain low as a result of high levels of competition, loss experience has remained relatively benign in 2012. But the potential for loss is there, from extreme weather as well as fire, and most re/insurers believe pricing should strengthen to better reflect the underlying risk.
Gerstch is seeing signs of more "sensible behaviour" in the market. "For heavy industrial energy-related kind of business we saw a levelling out of rates in the midyear … there seems to be a consensus that enough is enough and it can't go down any further," he says. "So in most cases rates are remaining flat and if there were losses, rates are going up."
For more information on Multaqa 2013, click here.