EMEA chief explains how XL Catlin is well placed to help with those companies looking to use the MENA region as a base for global expansion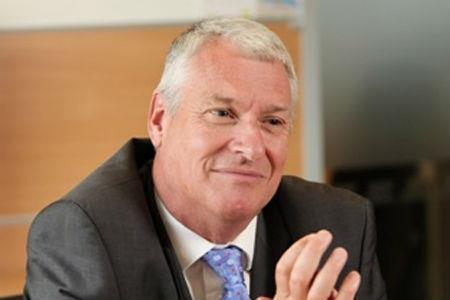 With the biggest event on the MENA calendar on the horizon, the state of the market and the challenges of the region are hot topics. And with a keynote speech at Multaqa pending, it's no surprise that XL Catlin chief executive EMEA David Watson has some particularly reflective views on the region. Speaking exclusively with Global Reinsurance, Watson shows how MENA is cementing its reputation as a starting point for those firms exploring global expansion, and having earned its undeniable global credentials, Watson explains how XL Catlin are turning industry threats and risks into opportunities.
Before delving into the MENA region, Watson highlights the wider industry landscape and reviews this year's rather benign renewals. Despite renewals being in line with expectation this year, Watson believes there were still areas of concern, particularly with regard to rate decreases that were cutting too close to the bone.
"I find it interesting at the end of the renewal season, there were a number of programmes where rate level decreases had been pushed too far, and it was a struggle to place those.
Some reinsurers walked away from some of that business, so I would like to think there was some market discipline in terms of this business."
While the industry is generally experiencing challenging rates, there are still pockets that are safe havens of stability – according to Watson, the MENA region is one of them.
"In MENA, because it's not a huge cat zone, a lot of the business is loss driven and experience rated. Most of the competition [in the industry] appears to be on cat products. So because it is driven by experience as opposed to exposure rating, MENA is more stable in terms of pricing."
Watson explains that this played out in this year's renewals in the region.
"There wasn't a lot of change in terms of conditions – a few of our clients were increasing capacity because they wanted to lead in a given market, and we were able to facilitate, but generally it was a stable renewal. There was a little bit of pressure on pricing, but certainly nowhere near the pressure on some of the other products."
Stability, however, doesn't always translate to 'safe bet'; Watson points out that even with stability, this region is not without challenges, and they require a thoughtful approach.
"A number of lines of business in specific countries are challenged; they've had difficult experiences, and require very careful and very deliberate underwriting in order to be successful.
An asset that XL Catlin has is an office in the region to better understand those markets. It gives us greater opportunity to select our clients, products and territories."
You have to be local; if you're not local, I don't think you can successfully write a volume of business
The XL Group established its operation in Dubai in April 2014. It opened an office in the DIFC to serve the MENA market and act as a regional hub for the business.
Watson says having someone on the ground makes it easier to obtain, and understand, local knowledge.
This trend of representation is becoming more prevalent, and necessary, throughout the industry – particularly in emerging geographies.
"I find it very difficult to underwrite business of this nature remotely. You need to have people in the region who understand the underlying business, i.e. the business that you're reinsuring, and they also need to understand the client and the client's expectations.
"You have to be local; if you're not local, I don't think you can successfully write a volume of business [in MENA]." With good local insight comes the ability to see opportunities and threats, especially when a region is undergoing major change. With a certain level of sanctions being lifted in Iran, some may view the country as a potential new power in the region, but Watson says the industry should take heed.
"The market in Iran is a very significant market and obviously that presents insurers and reinsurers with opportunities. However, there has been considerable underinvestment in infrastructure over a long period of time, so whilst it has potential opportunities, it also has potential threats."
This responsive exploration of the MENA region is inkeeping with the XL Catlin approach, which is very client- centric. XL Catlin are keen to embrace change and explore territories if it's believed that that is what their clients want.
He this approach has led the company to develop capital market products for the XL Catlin clients. "Capital markets have seen reinsurance as an opportunity and have moved into the reinsurance world, hence a lot of the cat products have been under pressure. I would say that they offer a different product than traditional reinsurers and that appeals to certain markets."
Just over two years ago, XL launched its Bermuda-based investment management company, New Ocean Capital Management, with industry veteran Chris McKeown at the helm.
"To provide, capital market products. While see [capital markets products] as a threat to our traditional business, it's also an opportunity to get into that market as well. Our clients want different products."
On this same note, XL Catlin is turning its attentions to India as a means to further diversify and cater for clients – it began the licensing process to establish a reinsurance branch in India in late January 2016.
Watson points out that, while XL Catlin is establishing itself in India with the above, and its recently created underwriting operation, the company has had significant presence in the country for some time.
"We have around a thousand employees in India supporting our business – that's about 15% of our entire workforce," he says.
As well as back office functions, XL Catlin's Indian employees have roles in modelling, actuarial work and pricing to name a few. Opening an underwriting operation was the next step in cementing the company's intention to explore India's markets.
Watson explains that moving into emerging markets like India is vital for servicing customers who are also expanding globally.
"We're a global reinsurance operation and therefore if you're a global reinsurance operation you have to be in all the major hubs around the world. A lot of our clients have gone from being domestic insurers to global insurers and therefore we have to have the skill set, the knowledge and the capability to support them.
"If we can use our skillset to develop business is emerging markets, then that's a positive thing for our business. You can't just sit back in Europe or the US and ignore the rest of the world."