The Commerce Commission is set to deliver its decision on 20 August as to whether it will approve the acquisition
New Zealand's Commerce Commission, which enforces the country's competition, fair trading and consumer credit contracts laws, confirmed yesterday (12 July 2021) that it is reviewing Aon's proposed divestment deals with Gallagher in order to decide whether to approve the broker's $30bn takeover of Willis Towers Watson (WTW).
The body is scheduled to give its verdict on whether to approve Aon's acquisition bid by 20 August 2021, dependent on the investigatory process.
The Commerce Commission was originally notified about the proposed transaction back in October 2020 – at this point, it raised preliminary competition concerns around the provision of broking and associated services for reinsurance and commercial risks to large or complex clients.
To mitigate these reservations, Aon indicated it would provide "a divestment undertaking under section 69A of the Commerce Act 1986", which "would commit Aon to divesting certain parts of WTW's business, both overseas and in New Zealand, to Arthur J Gallagher and Company (Gallagher)".
In New Zealand, Gallagher operates as Crombie Lockwood (NZ) Limited.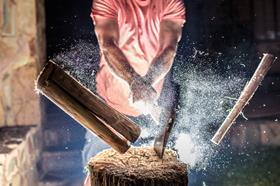 Aon's proposed divestments for consideration are:
The global reinsurance business of WTW (excluding in mainland China and Hong Kong).
WTW's largest commercial risk broking customers serviced out of New Zealand, along with various tangible and intangible assets.
Certain parts of WTW's commercial risk broking business overseas.
In terms of these overseas divestments, this includes the suggested sale of the below portfolios:
Global aerospace manufacturing risk and space risk business.
Cyber risk business in the UK, based in London.
Commercial risk broking businesses in France, Germany, the Netherlands and Spain, for all risk types.
FinPro and property and casualty business that is serviced in Europe or the UK relating to large multinational customers headquartered in France, Germany, the Netherlands and Spain.
A number of additional FinPro and property and casualty contracts for multinational customers.
FinPro contracts with a number of large multinational customers headquartered and serviced in the UK.
Additional offshore capability with regard to captives.
According to Aon and WTW, these divestments would tackle the commission's concerns in three ways.
Firstly, the companies believe the divestments would ensure that the acquisition did not result in any aggregation in the relevant reinsurance market. Secondly, the deals would reduce the level of aggregation between Aon and WTW's commercial risk broking businesses for large clients following the takeover and lastly, the divestments enable Gallagher to have "the necessary scale, expertise and global reach to allow it to effectively compete to supply commercial risk broking services to large and/or complex clients".
The Commerce Commission said: "The Commission is assessing whether the proposed undertaking resolves its preliminary competition concerns such that the proposed acquisition would not be likely to substantially lessen competition in any relevant market.
"As part of its assessment, the Commission will be contacting a range of market participants to discuss the proposed undertaking."
The European Commission has this month issued its approval of the Aon-WTW merger after analysing the proposed divestments.
Aon declined to comment.