AIR Worldwide issued estimates on the M7.8 quake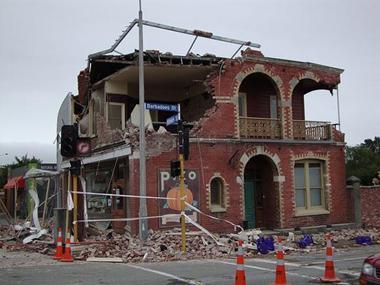 Insured losses from the earthquake that struck New Zealand earlier this month could reach as high as $3.5bn, according to initial estimates released by catastrophe modelling firm AIR Worldwide.
The 7.8 magnitude quake hit the country's South Island on 14 November causing over 80,000 landslides. AIR estimates insured losses from the quake will range between $762m to $3.5bn (NZD1.15bn to NZD5.3bn).
"The temblor was the largest experienced by the country since the 2009 M7.8 Dusky Sound earthquake and one of the four most powerful since 1855," said Dr. Bingming Shen-tu, assistant vice president at AIR Worldwide, adding that recovery efforts have been hampered by high winds, heavy rains and flooded roads.
The epicentre of the M7.8 earthquake was near the small tourist town of Kaikoura, which lies half way between Christchurch and the capital, Wellington.
According to AIR, much of the region impacted by the event is rural and sparsely populated, but significant damage accounting for at least half of the losses from this event is reported in Wellington on the southern tip of North Island.
Most residential damage will be covered by the Earthquake Commission (EQC), which is backed by $3.3bn (NZD4.7bn) in reinsurance, the AIR report said.
Separately, AM Best issued a briefing about the earthquake stating that insured losses "are likely to be material for some domestic insurance companies".
The rating agency said: "AM. Best believes that claims from the earthquakes are likely to undermine the underwriting performance of some large insurers, especially those with high-risk accumulation in the upper South Island and the lower North Island."
According the rating agency, IAG and Vero Insurance are the major general insurers in the affected regions but it does not expect to take rating actions on any rated companies in the near term.