Von Bomhard says farewell to shareholders with upped dividend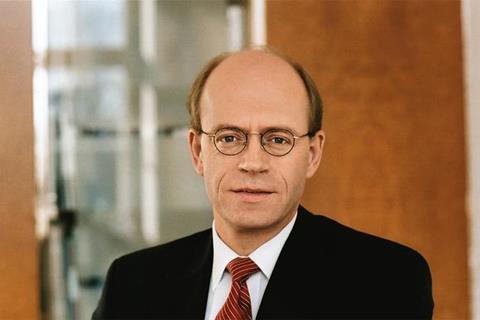 Nikolaus von Bomhard gave his final address as chairman of the board of management at the Munich Re Annual General Meeting yesterday, as Joachim Wenning today stepped into the post. Bomhard ended on a high note, with an increase in dividend to €8.60.
After a strong 2016 and a promising start to 2017, Munich Re has upped its dividend from €8.25 to €8.60. This equates to over a €1.3bn pay-out to its shareholders.
Speaking about the business performance in 2016 at the firm's Annual General Meeting, Munich Re's Nikolaus von Bomhard said: "The consolidated result of €2.6bn was in the upper half of our profit guidance. We generated these profits under difficult circumstances, without weakening the Company's core."
He added that Q1 of 2017 had also been positive, saying: "A provisional estimate of business performance in the first three months of the year indicates that to date we are well on track to reach our profit target for 2017."
He continued: "Our dividend policy is sustainable and shareholder friendly. We have not reduced our dividend for almost 50 years."