Insured losses up to €200m expected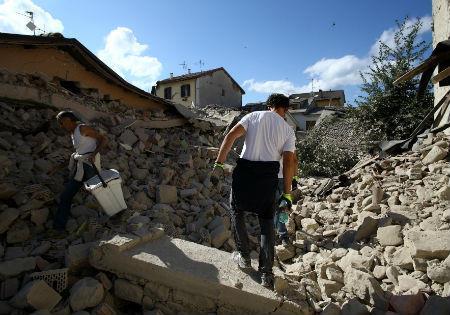 A magnitude 4.8 earthquake hit Central Italy in the early hours of 3 November the latest in a series of major temblors to shake the region.
The quake, which struck 51.5 kilometres southeast of Perugia according to the US Geological Survey (USGA), was the second major event to hit Italy within four days.
On Sunday 30 October a 6.6 magnitude quake, the strongest to strike Italy in over 30 years, caused severe damage to the town of Norcia, which is 90 kilometres north of Rome. These events followed two further strong earthquakes that struck central Italy on 26 October and a magnitude 6.2 quake in August.
Due to low insurance take-up in the region Italian insurers will face insured losses in the range of €100m to €200m for last week's quakes, according to Fitch Ratings.
Fitch noted that Italy has declared a state of emergency in the region hit by the earthquakes. This means that certain losses will be covered by a state fund for emergencies, limiting losses for insurers.
This month's events are deeper aftershocks of the August earthquake, said catastrophe modelling firm AIR Worldwide.
"Numerous aftershocks have been felt since the initial quakes, including an M4.9 quake, which occurred about two hours after the M6.1 quake. No injuries or deaths have been reported - many people in the region went outside after the initial shock - although darkness and rain hampered early response activities," said Dr. Claire Pontbriand, senior scientist at AIR Worldwide.
The majority of buildings in Italy are constructed with unreinforced masonry, reinforced masonry, or reinforced concrete construction, AIR Worldwide said, noting that most structures were built before the introduction of comprehensive seismic building codes and modern construction technology.
As a result, the company added, "the risk of collapse during an earthquake for those erected prior to 1980 is very high".