Focus should be on data quality, says Steimen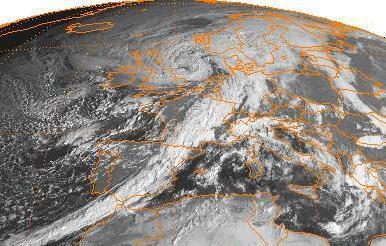 Reinsurers should be wary of relying too heavily on catastrophe models, according to Allianz Re global head of cat risk management Sibylle Steimen.
Speaking to GR at the East Asian Insurance Congress (EAIC) in Taiwan this week, Steimen said that while more accurate modelling might provide a "motor for more business", the idea that risk could not be managed without models was flawed.
"You don't need a probabilistic cat risk model to learn something about risk," Steimen said.
"You can do it with accumulation control and some knowledge about past events, and maybe project into the future as well."
Steimen said the focus should not just be on models, but also on data quality.
"Data quality shouldn't be underestimated because it is the starting point," she said.
"It's really important to have your data right and to see where our concentrations are, otherwise your loss history tells you nothing, especially with rare events.
"If your data is rubbish you can do nothing."
Steimen said she was pleased that Allianz Group was rolling out an internal data standard.
"We're going mostly from aggregated data to detailed data," she explained.
"The value in this initiative is that you really can say what we need and how we should state it into the language of the models.
"That's a crucial step that can mess up a lot of things [if you get it wrong]."
Steimen also expressed her concern about the cat exposures of some of Asia's most populous cities.
"Sea level rise is already measurable; we already see it," she said.
"It has real effects, especially in low-lying cities like Jakarta, Bangkok and Manila.
"Unfortunately, some of these cities are also sinking – we have a subsidence problem – and this should really be considered in long-term planning."
Some of the region's land-use planning also needed be questioned, Steimen added.
"In Asia, a lot of construction is on reclaimed land, which is very low-lying land, and we might have to build a bit higher than we do today," she said.
"It could be that many areas cannot be permanently populated and, if you think long term, it could be that such areas cannot be developed."