Watkins' Hoare and Ascot's Pepper top lists made by Gracechurch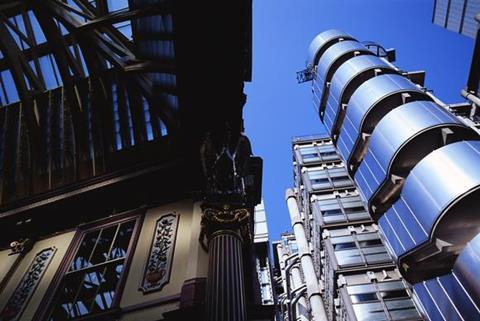 Watkins Syndicate and Ascot contain the best underwriters in the London market, according to research by Gracechurch.
Watkins Syndicate group energy underwriter Dominick Hoare was voted the top underwriter by other underwriters, while Ascot chief underwriting officer Mark Pepper was voted the best by brokers.
The top ten lists are:
VOTED BY UNDERWRITERS
1) Dominick Hoare,Watkins Syndicate
2) Stephen Hawkins, XL Catlin
3) Tim Prifti, Tokio Marine Kiln
4) Clive Washbourn, Beazley
5) Bill Halligan, Liberty Specialty Markets
6) Jonathan Gray, Beazley
7) Graham Hawkins, XL Catlin
8) Philip Sandle, Beazley
9) Peter Wakefield, Chaucer
10) Simon Jackson, Beazley
VOTED BY BROKERS
1) Mark Pepper, Ascot
2) Dominick Hoare, Watkins Syndicate
3) Richard Trubshaw, MAP
4) Nick Kilhams, Chaucer
5) James Bamford, Talbot
6) Chris Jones, Tokio Marine Kiln
7) Richard Golder, XL Catlin
8) Clive Washbourn, Beazley
9) Bob Mellor, Amlin
10) Graham Hawkins, XL Catlin
Gracechurch chief executive Ben Bolton said: "All our research suggests that the talented underwriter is key to the success for an insurer – but that success lies not just in having one 'hired gun' but in building a high performing underwriting team.
"This requires not only recruiting the top talent but then combining that with hard graft, intelligent planning and sensitive management. The challenge for insurers is, as far as possible, to take the guesswork out of managing their underwriters."
The full Gracechurch report said that the underwriting traits that matter most to brokers are:
· Experience: knowledge of business classes and understanding what clients are looking for.
· Commerciality: the ability to do a deal, closely associated with independence and confidence.
· Reputation and trust: not just the relationship with the broker but the trust and respect the underwriter commands in the market and from peers.
Characteristics that matter most to underwriters are;
· Knowledge: technical knowledge and expertise and the willingness to share this with colleagues and peers.
· Consistency: about maintaining high professional standards (i.e. not writing for market share) and linked to knowledge and expertise.
· Reputation: often interchangeable with being 'respected' this is the earned bank of respect gained for displaying the right balance of commerciality and for the intellect that has been applied to those judgments.
The report is based on the nominations of 450 London market producing and placing brokers and 200 London market underwriters. Interviewing and validation ran from November 2014 to May 2015. The full report containing the whole dataset will be available to market insurers.