Instead, RSA's new owners will help the insurer 'accelerate our plans' around 'outperformance'
Scott Egan, RSA's chief executive for UK and international, has promised brokers there will be "no radical about-turns" in the insurer's strategy following its acquisition by Canadian insurer Intact Financial Corporation and Danish insurer Tryg A/S.
The acquisition completed on 1 June 2021.
Speaking to trade press shortly after the transaction completed, Egan emphasised: "One of the things I've been very keen to make clear with our partners is you're not all of a sudden going to see an about-turn in our strategy.
"But - of course - going forward, you will always see tweaks. I would say that regardless of whether we were under PLC or under Intact ownership. I think the thing [to remember] would be no radical about-turns. I'd like to emphasise our broker partners are hugely important.
"The RSA brand is a really strong brand. It's a UK brand in the commercial lines space and that isn't going to change."
In fact, Intact already has its own broker partners on a national level, for example with Aon and Marsh.
Egan added that RSA will collaborate on these partnerships where there is alignment, however "we have to respect the fact that we operate in very different markets, under very different regulations".
"We'll combine and cooperate where it makes sense, but obviously we'll respect difference as well," he continued.
An important milestone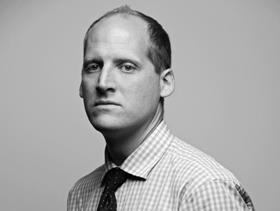 Egan described the acquisition as "a very important milestone" for RSA.
He continued: "We're really excited about the change in ownership. Intact, [which] I know very well from my time on the Canadian board of RSA – I know them well, I've admired them from outside.
"They have a long track record and history of outperformance and, therefore, they share the ambition I have for this business, which is to be an outperforming business.
"The early interactions are fantastically supportive and for me, I believe [the] relationship with Intact is one that will help us accelerate our plans and strategy and help us achieve our ambitions. I'm excited about the future."
For Egan, RSA's outperformance ambition hinges across three core areas. The first is to remain customer-centric across "every dimension".
"You can talk a good game with customers, but in the end, they will vote with their feet," he added.
The second outperformance prong is around RSA's staff and organisational culture – to this end, it employs an annual cultural engagement survey, the results of which the firm considers "really thoughtfully and carefully".
Egan explained: "It's really important that people within the company know where the company is going, they understand what their role is within that and that they're motivated to do it."
The last element in achieving RSA's outperformance aim is based on the insurer's financial performance – Egan said this is an outcome measure that can be attained if the prior two input factors are successful.
Recovery road map
However, RSA reported an aggregate combined operating ratio of 103.5% last year. When asked whether this could really be considered outperforming, Egan responded: "Ultimately, our goal is to outperform in all of those three metrics - we have good momentum in each of them.
"But there is absolutely no doubt we're not where we want to be - we want to perform, we have a desire to perform and there's no complacency on our achievements so far.
"[The] combined ratio masks a story relating to Covid and pandemics, fingers crossed, don't come along that often. Therefore, the headline result was the headline result, but excluding pandemic claims, underlying performance of the business was actually really strong."
Speaking candidly, Egan continued: "When I took over this business, I was very open and honest and said there were a lot of challenges in the business, there was a lot of work to be done, there was a lot of credibility to be restored and my intention was to crack on with the team and try and do that.
"I would say a few years on, which we are now, and notwithstanding Covid and everything else that the world has thrown at us, I would say we're in a cracking place.
"I think we are running ahead of where we would expect to be at this stage. Our strategic priorities are absolutely clear for the future around growth, simplicity and sustainability and our working relationships with our partners – our brokers, our corporate partners – are on the up.
"I'm never complacent, but I would say we are ahead of plan in our recovery. For me, the turnaround is now over and we set our sights on a more ambitious target, which is outperformance and in the first five months of this year, we got off to a good start in that regard."