The Institute and Faculty of Actuaries says insurtech market entrants are targeting areas where established players are not delivering on price
Increasing investment in the insurtech sector will have an impact on the type of work actuaries carry out and the job opportunities available, according to the latest report published this week by the Institute and Faculty of Actuaries (IFoA).
The IFoA's second thematic report, titled GI pricing thematic review: involvement of actuaries in pricing of UK home and motor insurance, noted the continued extensive investment in the insurtech sector, which includes new entrants in both the home and motor markets.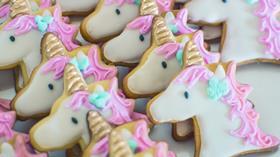 The IFoA's report stated that two key impacts are taking place:
• Insurtech market entrants are targeting parts of the insurance industry where established players are potentially not delivering competitive prices - typically for younger consumers, for example through contents-only cover for renters, or learner and young driver motor cover.
• Such market entrants are likely to be specifically focused on cutting-edge data and modelling approaches.
Amplifying challenges
The IFoA stated in its report that the emergence of new insurtech entrants may amplify existing challenges in ensuring a balanced approach in the use of data and models, for example between commercial pressures and customer outcomes.
However, insurtech firms addressing sectors of the market previously less well served by established firms could also bring advantages - there is likely to be significant potential for ongoing innovation, the report added.
The chartered professional body said its members will need to be supported through proportionate regulation and relevant learning opportunities.