Most of them, located in Sub Saharan Africa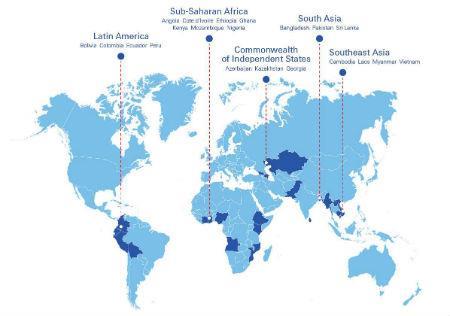 Swiss Re just released a new sigma study which looks at 21 frontier markets in Sub Saharan Africa, Latin America, the Commonwealth of Independent States and Asia, that will "provide the next wave of insurance growth".
The common conditions all countries share, as highlighted by the report, are GDP growth rates of 5-10% and low insurance penetration rates of less than 1.5%. However, the study points out that there is no "one-size-fits-all" approach, as each country has different regulatory regimes, cultural characteristics and economic situations that interested insurers would have to get into. This would require long-term commitment, but it will also represents benefits related to "significant first-mover advantage".
The study defines "frontier markets" as those "emerging countries with smaller-sized economies, lower income levels and insurance sectors in the early stages of development". It places most of them in Sub-Saharan Africa, and also in the Commonwealth of Independent States, Latin America and Southeast Asia.
Swiss Re chief economist Kurl Kart said: "Capturing the potential in frontier markets will require a long-term strategy", and added: "The benefits will come once these markets reach the critical middle-income threshold when consumers and businesses start buying more insurance".