James Grieve, SCOR senior vice president and chief underwriting officer for Latin America and the Caribbean, talks to Global Reinsurance about the challenges and opportunities in the region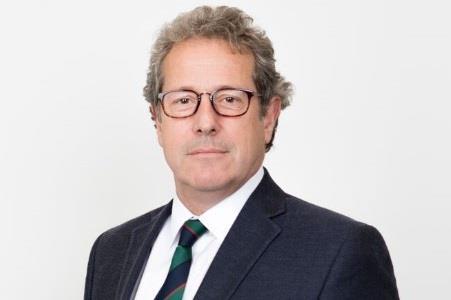 A lot has been said about the potential of Latin America as an attractive market for growth, but the region has yet to reach its potential. What have been the biggest obstacles so far?
Latin America has been seen as an attractive growth market and it has actually delivered growth through the 2000s. In US Dollar terms, the reinsurance market has seen substantial growth in written premiums, as well as on a ceded basis through 2014. However, the market is witnessing a slowdown in 2015/16. This is driven by increasing economic headwinds and associated devaluations being suffered in the region. Life and P&C premiums for the whole industry stood at $72bn in 2006, and by 2014 had reached $172bn, according to Latino Insurance data. By 2015/16, however, the volume had reduced to $145bn.
What factors are driving this slowdown?
Growth has begun to slow down in the region in line with the macro-economic situation. In local currencies, growth remains fairly robust, in part due to low penetration levels. In addition, with Latin America being heavily dependent on extractive industries, the experience of the Chinese economy has had undue influence on the economic health of Latin America. To some extent, Mexico has bucked this trend, having had the opportunity to diversify its economy, and with the North American Fair Trade Agreement (NAFTA) has become more closely allied to the economic performance of the US rather than China.
Brazil and Argentina are some of the countries in the region that are going through a series of political and economic changes at the moment. How does this impact the reinsurance industry at a local and international level?
There is evidence of a reversal of roles with Brazil, a former high flier, hitting some severe turbulence with a two-year recession, while the former "star under achiever" Argentina is now looking full of tentative promise. While economic trends are material, the more immediate impact is felt through the politically inspired regulatory changes such as those seen in Brazil, Argentina and Ecuador. The adoption of Solvency 2-type regulation is being put in place in Mexico and Brazil, with others to follow, but at this juncture the full impact is difficult to anticipate.
Growth ultimately starts with the clients on the ground; can innovation help tackle the fact that penetration rates in the region are amongst the lowest ones in the world?
Innovation can undoubtedly assist in customer reach and accessibility, and we can acknowledge some progress in terms of insurance penetration. However, it is a fact that the "middle class" is still a delicate concept in Latin America and insurance's economic role is still not fully valued.
What are the biggest challenges for an international reinsurer looking to establish itself in Latin America?
I would say that timing remains the biggest challenge in Latin America. When an opportunity arises, the industry players are not always able to define priorities and allocate resources to seize it. They often arrive when it's too late…. At SCOR, we strongly believe that Latin America, like most markets, is for the long term and for those prepared to develop a deep knowledge of the region. This is why the quality of personnel is paramount.
Speaking of regional understanding: Miami has traditionally been the preferred hub for Latin America, but it is remote. Are there any other places in the continent with the potential to become a hub?
Given the local regulation; Brazil and Argentina present convincing arguments for a local presence. But the resident reinsurers and brokers in these centers have a tendency to deal with local business only. Currently, the largest alternative is Bogota, with 16 reinsurers, although most of them do also have operations in Miami. Mexico City used to be significant but has lost some of its attraction. Mexico and Brazil have moved towards Solvency 2 equivalence, Chile is in the process of doing this and others will follow.
This local emphasis has caused big players to purchase regional business to varying success. Last year, however, saw a lot of local M&A activity in Latin America. What have been the results of those deals? Is there scope for more to happen this year?
The trend until relatively recently has been for global insurers to buy up local operators, with Chile, Mexico and Brazil being the most popular destinations. However, as observed in the past, not all of these global players are sufficiently committed or successful. As a result, we have started to see the emergence of Regional players or Multi-Latinas; with Suramericana's purchase of the RSA operations in Latin America being a recent test case.
SCOR established its "hub for the Americas" back in 2008. What has the road been like so far and what are the top objectives for the future?
The SCOR Hub structure has been applied worldwide, with the intention of centralizing services shared by both the Life and P&C entities (such as IT, Human Resources, Financial accounting, Regulatory and legal services, etc.). This set-up has been successful globally and the intention for the future is to continue to seek further optimizations in existing shared services and to explore new areas, such as marketing and facility management.