ERS's group chief executive says that 'the current environment has created a hardening market with reduced capcity'
Specialist insurer ERS has announced that Syndicate Arcus 1856 has permission to underwrite new lines of business, supporting ERS's plans to transform the syndicate into a multi-line (re)insurer.
The insurer has now gained the necessary approvals to underwrite expanded lines globally, including directive and facultative property, marine and energy liability, political risk, terror and war, cargo and specie, professional lines and specialty reinsurance, such as aviation and marine.
The product extension follows a successful capital raise led by Boston-based private equity firm Abry Partners and an Aquiline-led investor group. ERS first announced its backing of Arcus in December 2020.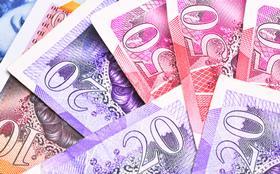 ERS's group chief executive Peter Bilsby said: "This is an exciting period for Syndicate 1856. The current environment has created a hardening market with reduced capacity in many classes.
"As a new market entrant with an expanded product range and capacity, this provides us with significant opportunities to scale profitably."
This development follows a significant recruitment drive, which has allowed the syndicate to assemble specialist talent from across the market, awarding it the capability to write specialty lines of business that require deep technical knowledge.
Blending partnerships and data
As part of this work, ERS will blend external partnerships and internal data science talent to build a market-leading insurtech platform to create differentiation as well as to deliver against Lloyd's Blueprint Two.
This combination will allow the syndicate to deliver simple processing, advanced automated risk selection and machine learning algorithms to provide an end-to-end service throughout the entire digital trading lifecycle.
Bilsby added: "Our industry is evolving and syndicates have to digitalise to take advantage of future innovation. Syndicate 1856 is no different, which is why we are transitioning into an agile, insurtech business, led by a team of recognised talent that uses data and intelligent automation to enhance underwriting decisions.
"This will provide us with a new way to manage our clients' most complex risks.
"However, an important, and often missed, part of any digitalisation journey is the transition period required to achieve the vision. We recognise that today, not all interactions and risks can be digitalised end-to-end.
"We are positioned to trade in the most efficient way for our brokers and will look to leverage our digital investments in step with brokers as the industry digitalises.
"We are in an excellent position. We have a clean balance sheet, a long-term strategy to deliver sustained profitable growth and the capital to deliver it."
ERS Insurance is a Lloyd's underwriting business - Syndicate 218 - that has specialised in providing motor cover for commercial customers for more than 70 years. It insures private cars, classic cars, vans, taxis, minibuses, fleets, haulage and agricultural vehicles.