As the planned deal takes a fresh twist, we sum up the main points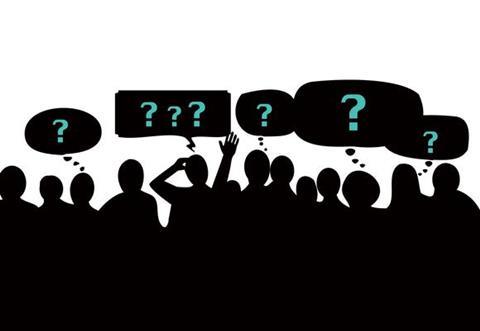 Until yesterday, a merger between Axis and PartnerRe seemed assured.
The deal, confirmed on January 25, would have created the fifth-largest reinsurer in the world, with a market value of almost $11bn (for more information, see box below).
But now the deal seems less certain. Yesterday investment firm Exor announced a $6.4bn cash bid for PartnerRe, equivalent to $130 a share – 16% more than the original deal's implied value per share of $112.53.
In a statement, Exor said: "Compared to the all-share combination with AXIS, it provides PartnerRe shareholders with superior value and greater certainty since it is all cash, fully financed, and does not require a capital increase by Exor nor a vote by its shareholders."
Following the Exor announcement, Axis Capital chief executive Albert Benchimol said his company was "fully committed" to the original merger deal with PartnerRe.
THE ORIGINAL DEAL
PartnerRe shareholders would own 51.6% of the new company after the "merger of equals," while Axis investors would hold 48.4%.
The new company would be among the world's five largest property-casualty reinsurers by gross premiums, according to Bloomberg. Invested assets and cash would be more than $33bn.
He said: "AXIS Capital is fully committed to its combination with PartnerRe Ltd.
"Our transaction with PartnerRe brings together two independently strong companies to create one broadly diversified global specialty insurance and reinsurance company whose scale, capital and enhanced market presence will form a powerhouse within the industry."
He concluded: "The combined company will have a strong capital position, significant financial strength, a combined world-class management team and industry-leading talent. As such, it will deliver significant operating and capital synergies, as well as an expanded solution set and product offering for clients and partners. We are confident that the combined company is positioned to deliver superior and sustainable value to all shareholders."
But in a statement yesterday, PartnerRe said it was weighing up the Exor offer and will announce its decision "in due course".
The statement said: "Consistent with its fiduciary duties, the PartnerRe Board of directors will review the Exor proposal to determine the course of action that it believes is in the best interests of PartnerRe and its shareholders. The board will announce its position regarding the Exor proposal following its review, which will be completed in due course."
Speaking on a conference call today, Exor chief executive John Elkann said that if his bid was successful then his company would treat PartnerRe as a standalone reinsurer and target organic growth.
He added that the PartnerRe brand and operating model would be kept.
For PartnerRe shareholders, the extra money on the table from the Exor deal will look very tempting. But on the conference call, Elkann suggested that Exor would not raise its bid if Axis offered PartnerRe shareholders more money.
With a long-drawn-out bidding war apparently out of the question, the future of PartnerRe will hinge on whether its shareholders accept the Exor deal or wait for any Axis counterbid.
It seems that this fast-moving M&A story may have a few more interesting turns yet.