PartnerRe pays Axis $315m to back out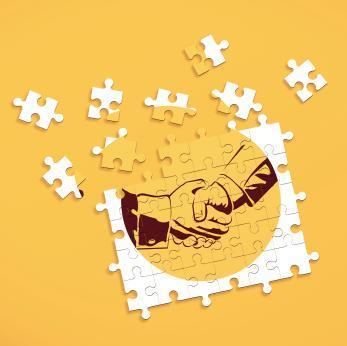 Exor will buy PartnerRe for around $6.9bn, ending a long-running bidding war with Axis Capital.
A PartnerRe statement today said that Exor will buy all of PartnerRe's outstanding common shares for an all-cash consideration of $140.5 per share, including a special pre-closing dividend of $3.0 per share.
PartnerRe will pay Axis $315m to back out of the planned merger deal.
The Exor deal includes a 'go-shop' period until September 14 where PartnerRe directors are free to examine any other bids.
PartnerRe chairman Jean-Paul Montupet said: "We are pleased to reach this agreement with Exor, which we believe is in the best interest of our shareholders. Since Exor made its initial offer to acquire the company in April, 2015, the PartnerRe Board has been focused on maximising value for our shareholders while positioning PartnerRe for long-term success.
"We have carefully and thoroughly evaluated each development over the past several months, and believe that this thoughtful and deliberate approach was critical to delivering a transaction that represents a significant improvement in the price and terms of Exor's original proposal.
"Importantly, Exor is committed to ensuring that the unique culture, brand and business that our dedicated employees have successfully built over the past 20 years remain intact."
Exor chief executive John Elkann said: "Today's agreement is very positive for PartnerRe and Exor. Under our stable and committed ownership, PartnerRe will continue to develop as a leading independent global reinsurer."
Axis chief executive Albert Benchimol said: "While I am disappointed that the merger will not proceed, I have no doubt that the best days for Axis Capital, our employees, clients, brokers and shareholders lie ahead. We have built a powerful global platform on which to continue to advance our hybrid insurance model with three diversified businesses in specialty insurance, reinsurance, and accident and health."
Axis has reinstated its share repurchase programme, which was halted once the original PartnerRe merger was announced.
The programme has $749m remaining under the board's current authorisation through December 31, 2016. A $300m accelerated share repurchase of Axis stock will start soon, and certainly before the end of the year.