ISIS conflict affects whole MENA region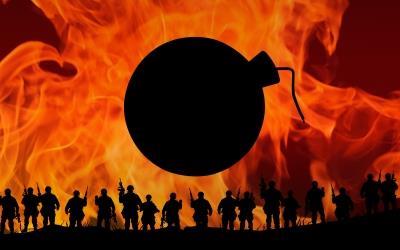 The ongoing unrest in Iraq, which has seen a wide swathe of the country fall into the hands of insurgents, is having a knock-on effect on the region's terrorism insurance market.
The rise of the Islamic State of Iraq and Syria (ISIS) in western Iraq and parts of eastern Syria has seen an escalating level of fighting in both countries and has even cast doubt on whether Iraq will survive in its current form. The rise of ISIS has also had a wider impact – this time on terrorism insurance in the Middle East and north Africa (MENA) region.
"The MENA region is a hotbed of regional terrorist activity and political violence," Marsh property terrorism advisory and placement team head Tarique Nageer told GR. "There's been first the Arab Spring, and then the violence in Libya, and now Syria and ISIS in Iraq, so there has been all this ongoing activity in recent years. As a result there are already some assumptions baked into the pricing.
"Underwriters are very cautious in this region. They're very cautious about line sizes – they need more information about the risk being insured, including details about security and business continuity and readiness planning. They're delving more deeply into wordings and risks.
"And they're not dealing with pure terrorism insurance, but also war risk and political risk. In this region one man's terrorist can be viewed as is another person's freedom fighter. The lines can be easily blurred in this region. Insurers are looking at broader insurance coverage."
Guy Carpenter is also concerned about the recent unrest in the region. Its latest report on terrorism risk Uncertain Future: Evolving Terrorism Risk says that: "The spill over of violence from Syria to other Middle Eastern countries is a clear risk in 2014 and beyond. The conflict, and the sectarian tensions that underpin it, could destabilize a number of countries that share borders with Syria and be a catalyst for further violence in countries such as Lebanon, Iraq, Turkey and Jordan.
"ISIS has already exploited conditions in Syria to its advantage in Iraq, where the level of violence is at its highest for a number of years. The group has also made significant territorial gains in Iraq recently, advancing its aim of creating a caliphate in parts of Syria and Iraq."
The actions of ISIS have also led to an increase in certain insurance lines, according to Liberty Specialty Markets war & terrorism class underwriter Mike Burle.
"Recent high profile territorial gains by ISIS have given rise to an increase in terrorism cover enquiries, especially from within Iraq," he says.
"ISIS and other militant factions continue to demonstrate a willingness to use violence to achieve their aims. The risk that violence and instability spreads further is clear and, at least in part, stems from an absence of organized military force determined to contain the threat that ISIS and others pose."
The recent violence is also having an impact on existing insurance agreements. DWF Fishburns partner Jonathan Moss says: "For those businesses operating in Iraq with existing insurance policies in place, the escalation of violence across much of the country is leading to requests for extensions to existing policies. The net effect is a surge in premiums for insurers offering fresh policies and extensions to international traders with assets ranging from commercial property to oil storage terminal facilities, power stations and cargo, but also a surge in claims."
"The claims from the affected region are often difficult to evaluate, giving rise to complicated questions about policy response. Clear definitions for civil war and terrorism in insurance wordings are critical. The courts have developed definitions for these terms but the changing face of war means that it is becoming increasingly difficult to determine what constitutes civil war and what should be defined as terrorism and consequently when a risk is covered and when it is not."
"The fighting in Iraq is also having an impact on identifying what caused the loss. Refineries in Bai Hassan and Kirkuk in northern Iraq have been captured by Kurdish forces. Should a business interruption claim be notified, for example, access to the refinery is critical for loss adjusters and investigators to determine the extent of the loss but how can they carry out the appropriate investigations? Not only will evidence have been destroyed in the course of fighting but the area where the loss has occurred will be too dangerous to enter for months or even years after the alleged incident."
Summing up this complicated and at times fast-moving situation is not easy. It might be best to simply say that all interested parties need to watch the situation carefully and await developments. Past predictions about this area of the world have not always been correct.
Attending the GAIF Annual Conference? Click here to attend GR's MENA Terrorism & Political Violence GAIF briefing.