With 2017 renewals looming, we take stock and assess the year behind us, and in this review we present the predictions for the year ahead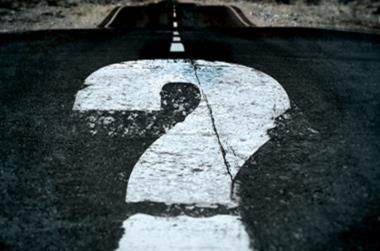 The gap between capacity and demand is narrowing, though there is still ample capacity in the market.
According to Aon Benfield Reinsurance Market Outlook September 2016, demand for property catastrophe protection is set to "remain stable for January 2017 renewals" as long as there are no material reinsured loss events beforehand. Furthermore, the overall demand change is expected to increase by an estimated 5% across the market.
This increased demand is being speared on by a number of aligning elements, including poor underwriting results in certain casualty classes, regional losses, and Solvency II.
While capacity remains at an all-time high – currently 70% more than levels seen in 2008, with $585bn inclusive of alternative capital – the proven and trusted methods of reinsurance are growing in relevance.
Though its proven approaches are buoying the reinsurance market, insurers are not looking for more of the same. In particular, a demand for customised reinsurance is growing.
Insurers are becoming more sophisticated in their buying and are finding multi-year capacity arrangements appealing.
According to Swiss Re, "Strategic reinsurance programs are customised to provide more efficient risk protection, and to help insurers optimise their capital structures in order to improve capital returns and minimise capital costs."
Where specific conditions like those created by mergers and acquisitions are concerned, insurers are strategically integrating reinsurance as part of their enterprise risk management (ERM) processes.
This approach leads to the joint distribution of all risk, and therefore requires a risk transfer solution that accommodates this. It also facilitates the integration of alternative capital in the offering so as to provide large lines of catastrophe capacity.
Indeed, this was one of the key driving factors behind Sompo Japan's purchase of Bermudian (re)insurer Endurance. Sompo president and chief executive Kengo Sakurada made it clear at a recent press conference that the purchase was driven by the skillset held at Endurance with regard to servicing cedents using the ERM approach.
Speaking on the benefits of pairing the Endurance skillset with Sompo's global reach, Endurance chairman and chief executive John Charman said: "The verticalisation of commercial products in the US can be very quickly expanded internationally now; we had the skillset but we did not have the licences globally. Sompo have the licences throughout the world that were not used fully. We can over the next three to five years rapidly expand our footprint globally."
As well as strategic objectives, reinsurers are engaging in long-term partnerships with ceding insurers to enable growth objectives.
Swiss Re reported in its more recent Sigma report that for non-life, growth support of this nature "is more focused on flexible, on-demand capital relief and on enhancing capital efficiency. Cedents can also benefit from a reinsurer's technical and market expertise."
With the reinsurance becoming an element of a wider ERM, buying is becoming more centralised and coherent, and this will lead to larger, more complex deals.
Swiss Re supported this notion in its Sigma Report, stating: "The trend of global insurers to centralise the purchase of reinsurance across lines of business and territories has led to higher limits and higher retentions, substituting local contracts with more complex and larger solutions."