Global Reinsurance runs the numbers in the year of the megamerger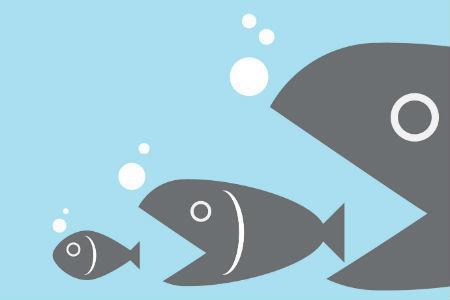 Nothing has defined the 2015 (re)insurance year so much as the megamerger phenomenon.
Insurance M&A is at its highest level for many years, driven by factors including regulatory pressures, a tough economic environment, low debt funding costs and favourable foreign exchange rates, according to a November report by Moody's.
With this in mind, Global Reinsurance has compiled the biggest completed - and mooted - deals of the year so far.
TOP TEN NON-LIFE M&A DEALS
1. $28.3bn, Ace and Chubb, announced July 1, cleared antitrust hurdles in October
2. $18bn, Willis and Towers Watson, $18bn merger, announced July, shareholder vote delayed until December
3. $7.5bn, Tokio Marine and HCC for $7.5bn, announced in June, completed in October
4. $6.9bn, Exor and PartnerRe, agreed in July after a bidding war with Axis Capital
5. $5.3bn, MS&AD Insurance Group Holdings and Amlin, announced 7 September
6. $4.2bn, Xl and Catlin, announced on 9 January and completed on 1 May
7. $1.99bn, RenRe and Platinum, announced in late November 2014, closed on 2 March
8. $1.88bn, Fairfax and Brit, announced in February, announced 17 February, closed 8 July
9. $1.84bn, Fosun and Ironshore, announced 3 May, completed November 2015
10. $1.83bn, Endurance and Montpelier Re, announced on 31 March, completed 2 August
THE ONE THAT GOT AWAY
$8.6bn – Zurich's bid for RSA, which was abandoned
TOP FIVE LIFE AND HEALTH M&A DEALS
1. $55.2bn, Anthem Inc and Cigna Corporation, announced in July but under fire from anti-trust regulators
2. $37bn, Aetna and Humana, announced 3 July, expected to close mid-2016
3. $12.8bn, United Health and Catamaran, announced 30 March, closed 24 July
4. $8.7bn, Aviva and Friends Life, $8.7bn, announced 2 December 2014, closed 5 June 2015
5. $5.7bn, Dai-ichi Life Insurance Co. and Protective Life Corporation, announced 4 June 2014, completed 1 February 2015