Disaster could be the largest man-made disaster in Asia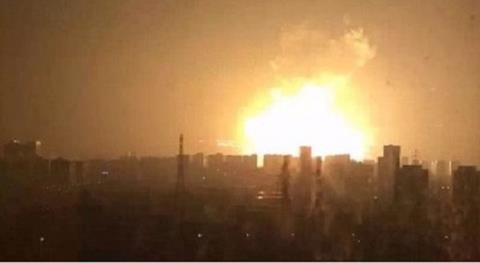 Claims from the August explosions at China's Tianjin port could top $3.3bn and are set to be one of the largest man-made disasters in Asia, according to Guy Carpenter.
In a new report the reinsurance broker said that potential losses were between $1.6bn and $3.3bn.
The fireball and shock wave from the explosions blasted shipping containers, incinerated vehicles and destroyed warehouses, production facilities and dormitories. It also hit the nearby Donghai Road railway station and blew out windows within residential structures for several kilometres.
Guy Carpenter Asia Pacific operations chief executive James Nash said: "The explosions that occurred in Tianjin, China are likely to constitute one of the largest insured man-made losses to date in Asia and will certainly be considered one of the most complex insurance and reinsurance losses in recent history."
Access to the site is limited but Guy Carpenter's satellite catastrophe evaluation service let the firm analyse the damage and calculate exposures.