News could stabilise rising reinsurance rates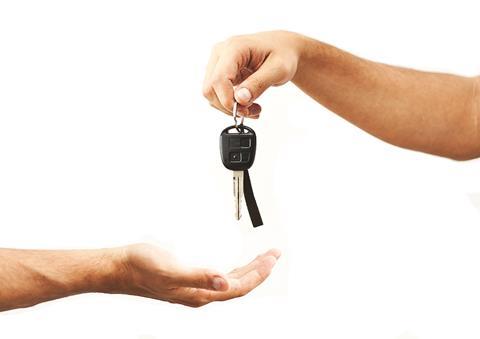 The number of periodic payment orders (PPOs) awarded in the UK motor insurance market could be falling, a new study by Willis Re has indicated.
If the drop is confirmed, it would be welcome news to UK motor insurers and reinsurers, and could stabilise motor excess-of-loss reinsurance rates, according to Willis Re executive director Grange Turner.
Since 2005 PPOs have increasingly been used by UK courts in place of one-off lump sums to compensate the most severely injured claimants in road accidents. PPOs are paid to claimants annually for the rest of their lives, making it difficult for insurers and their reinsurers to understand the ultimate size of the claim bill.
As a result, UK insurers have faced rising premiums for excess-of-loss motor reinsurance cover at a time when reinsurance rates are generally falling. Some reinsurers have left the UK motor market because of PPO concerns, and some of the remaining players have tried to restrict cover.
Willis Re detected the potential fall in its tenth annual UK motor development review, which is based on a survey of insurers representing roughly two-thirds of the UK motor market.
While the broker did not disclose precise numbers, the partial data available for 2014 so far suggests that the number of PPOs held by survey respondents in that year could be in the 40s when all the data is in. It was in the 60s for both 2013 and 2012.
Considerable comfort
Turner told Global Reinsurance's sister title Insurance Times: "If reinsurers are observing the same trends as we are in our study, they will draw considerable comfort from this.
"A more stable environment in the numbers of PPOs being awarded is going to bring a degree of stability to the reinsurance market.
"Over the last year the motor excess-of-loss reinsurance market has become more stable, both in terms of pricing and in terms of the number of reinsurers being prepared to participate in the market.
"We have seen far fewer people withdrawing from the market within the last 12 months than we have done in the previous 24 to 36 months."
Better conditions
According to Willis Re, the number of PPOs could be failing because of falls in the Annual Survey of Hours and Earnings (ASHE) index, which in part determines the value of PPO awards. If the ASHE index is falling, a lump sum could look like a more attractive option than a PPO.
Also, the improving economic environment means those acting for claimants can now get better returns from investing lump sum payments.
Turner said: "The need to play safe by taking an index-linked annual award rather than a lump sum that a claimant can control is probably less pronounced now."