The transaction, which is due to close in Q4, will see Gallagher buy Willis Re for $3.25bn
Broker Gallagher's takeover of Willis Re is "on track", according to its third quarter financial results published yesterday (28 October 2021).
Gallagher's chief executive for Europe, the Middle East and Asia Simon Matson said: "Turning towards the end of 2021 and start of 2022, broadening our reinsurance business is a key objective for Gallagher and we are looking forward to welcoming the 2,200-strong Willis Re team when we have regulatory approval, which we are expecting in the near future.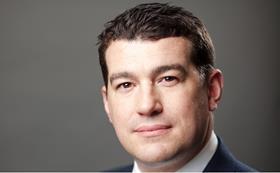 "This will be a game changer for this part of our business and make Gallagher a truly global reinsurance broker."
The transaction, which is still subject to customary regulatory approvals, is expected to be completed during the fourth quarter of 2021.
Five 'tuck in' mergers
On 13 August 2021, Gallagher announced its plans to acquire Willis Towers Watson's treaty reinsurance brokerage operations for an initial gross consideration of $3.25bn, with a potential additional consideration of $750m.
This was subject to certain third year revenue targets.
Gallagher's chairman, president and chief executive J Patrick Gallagher Jr said: "We completed five new tuck in mergers and our purchase of Willis Towers Watson's treaty reinsurance brokerage operations remains on track to close in [the] fourth quarter 2021."
A tuck in acquisition is another way to refer to a bolt-on acquisition - this is a type of acquisition in which the acquiring company merges the acquired company into a division of the acquiring entity.
Gallagher intends to finance the Willis Re transaction using cash on hand, including the $1.4bn of net cash raised via the 17 May 2021 follow-on common stock offering, the $850m of net cash borrowed through the 20 May 2021 30-year senior note issuance and short-term borrowings.