Profits saw significant year-on-year decrease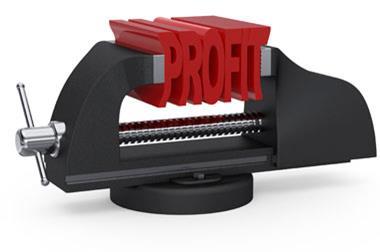 Insurance and reinsurance profits at Warren Buffett's Berkshire Hathaway group fell over 36% despite an improved performance from Gen Re and the absence of catastrophe losses from Hurricane Matthew.
The group's total insurance and reinsurance profits were $409m for the quarter down from $643m in the same period of last year. The fall came despite an absence of major catastrophe losses.
"In the first nine months of 2016, we had no significant catastrophe losses," the firm stated. "Based on preliminary estimates, we believe that losses arising from Hurricane Matthew in October 2016 will not be material."
Net income at BH Reinsurance fell to a loss of $19m for the quarter, from a $199m profit last year, while Geico's profits dropped $258m to $138mn. Bucking the trend was Gen Re, which bounced back from a $2mn loss in the third quarter of 2015 to post a $100m profit this period while BH Primary was up 1.1% to $190m.
The fall was less dramatic over the first nine months of the year where profits slipped 5.6% to $1.26bn across the group.
Investment income was down slightly from $1.04 billion in the third quarter of last year to $1.02 billion in Q3 2016.
Total insurance group revenues for the third quarter of this year were $12.4 billion, of which $6.47billion was from GEICO, $1.38 billion was from Gen Re, $1.87 billion was from BH Reinsurance Group and $1 billion was from the primary group.
Earned premiums were up for the group's insurance operation, 12% for Geico and 14% for BH Primary, but down 5.9% for Gen Re and 13.3% for BH Reinsurance.
"Premiums earned in the first nine months of 2016 were $4.58bn, an increase of 16% compared to 2015," Berkshire Hathaway stated. "The increase in premiums was primarily attributable to volume increases from BH Specialty, MedPro Group, BHHC and GUARD."