Losses driven by Berkshire Hathaway Reinsurance Group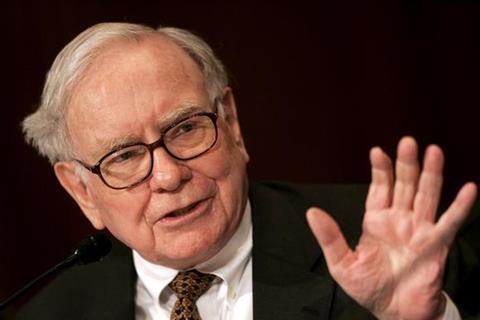 Berkshire Hathaway's (re)insurance arm posted a $38m net underwriting loss for the second quarter, compared to $411m profits in Q2 2014.
The losses were driven by Berkshire Hathaway Reinsurance Group, which recorded a $411m underwriting loss for the most recent period (Q2 2014: $9m loss).
This shortfall included a $137m underwriting loss from the group's property and casualty arm.
The firm said $115m of losses came from a storm in April, while foreign currency transaction losses hit $167m during the period.
But the group's insurance premiums earned rose to $10.4bn for the second quarter of 2015, up from $9.3bn in the same period of 2014.
Second quarter operating profits at the wider Berkshire group fell ten per cent to $3.89bn.