Reinsurer raises targets after low cat losses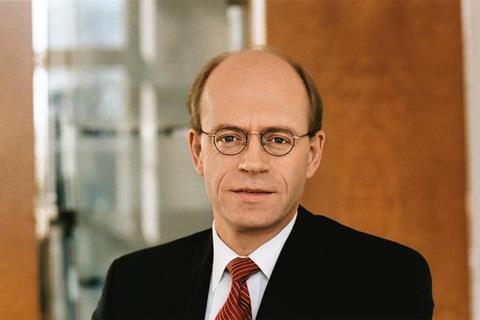 Munich Re has increased its full-year profit expectations to at least €3bn ($3.28bn) after a strong first half.
The reinsurer's previous expectations was between €2.5–3bn.
Munich Re's second quarter profits were €1.1bn, up from €762m in the same period last year.
Munich Re said its strong first half was due to good investment results and lower than expected major losses.
The firm said that natural disaster losses were just €2.1m and man-made major losses were €186m.
Gross written premiums in the second quarter were €12.5bn, up from €11.9bn in Q2 2014.
Munich Re's reinsurance arm made up €842m of the group's consolidated results for Q2 2015 (€629m: Q2 2015).
Munich Re chief executive Nikolaus von Bomhard said: "With a result of around €1.1 billion, Munich Re looks back on a very successful second quarter.
Despite a persistently uncertain environment, including ongoing competition in reinsurance, the profitability of our core business remains remarkable.
"After all, our profit of around €1.9 billion in the first half of the year was so high that we are likely to exceed our profit guidance of €2.5–3 billion for the year if claims experience remains within normal bounds in the second half of the year. We now expect to achieve an annual profit of at least €3 billion.
"In order to make sure we retain our competitiveness and profitability in the future, we will increase our efforts to make the most of the opportunities offered by digitalisation, and to open up new business potential by designing innovative solutions."