The South American country experiences its strongest earthquake in five years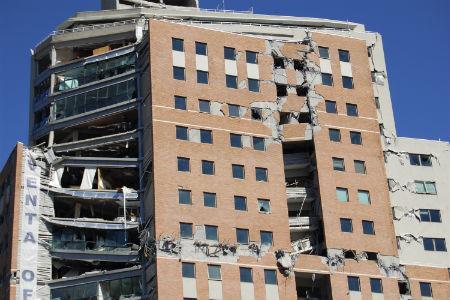 Chile has been struck by an earthquake measuring M8.3 and has experienced tsunami damage, according to Air Worldwide (Air). This is the strongest quake seen globally so far this year.
The quake hit off the central coast of Chile on Wednesday, 16 September and triggered a tsunami. There have also been several aftershocks exceeding M6.0 with one reaching M7.0.
Roughly 1 million people from several low-lying coastal towns in central Chile have been evacuated. Coquimbo, the frontline city to this earthquake, has a population of 200,000. The port city was also significantly damaged by the tsunami, which reached heights of 4.75 metres.
Air vice president and senior director of earthquake hazard research Mehrdad Mahdyiar said: "Wednesday's earthquake was the strongest to strike Chile since the devastating 2010 M8.8 event in Maule. The Maule event was about 5.6 times stronger in term of energy than the M8.3 of Wednesday and triggered a massive 8-meter tsunami."
According to Air, the commercial and mid- and high-rise residential buildings in Chile's urban areas are constructed from reinforced concrete—particularly with shear walls. Industrial buildings in Chile are typically constructed of steel or light metal.
Air adds that the load-bearing walls in these structures are prone to cracks, would put the buildings at risk of collapse during larger earthquakes.
RMS chief research officer Robert Muir-Wood believes the worst may not be over for Cile. He said: "Chile is one of the world's most earthquake-prone countries located along the 'Ring of Fire' area of the Pacific Ocean basin. The country is home to strong earthquakes. While at M8.3 the Sept 16 earthquake is the strongest to occur worldwide this year, it's far from the maximum size that can strike Chile."