A fast-growing economy, a young population and the governments ambitious expansion plans, some of the ingredients for success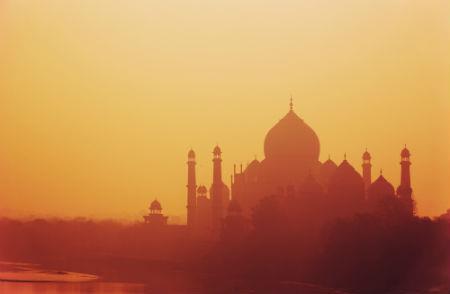 For some time, India as an emerging force in Asia has been in the shadow of China. With changing tides for both countries and, recently, a rubber stamp from Lloyd's, the powerhouse is now coming into its own.
With just under 1.3 billion people, a growing middle class, a young and English-speaking population and a mind-set pointed towards technological development, start-ups and future enterprise, it seems a perfect point for India to reach the potential that has been mooted for some time.
With an economy as fast-growing as India's, opportunities for investment are always present, especially when taking into consideration the country's need for infrastructure development.
Following this line, in 2015 the government launched its Smart Cities Mission, a plan that aims to develop 100 smart cities all over the country. Along with this, India's prime minister Narendra Modi has expressed the intention of setting and developing metro rail systems in at least 50 Indian cities, together with millions of affordable housing projects.
The country is also keeping an eye on renewable energies, and it is working its way towards establishing itself further as an IT and software powerhouse. In fact, the city of Bangalore already goes by the nickname "the Silicon Valley of India", and the country's English-speaking and young population – the world's largest, according to the United Nations − makes it an ideal territory for the development of a digitised future.
None of this has passed unnoticed among the (re)insurance industry: some of London and Europe's biggest players are looking to set up shop in the country, and local regulations seem to be moving towards allowing them to do so too.
Last year, the country opened its reinsurance market for foreign players as part of a new insurance act, which increased foreign investment cap from 26% to 49%. Hannover, Munich, Swiss and Scor have had their initial round of licences cleared by the local regulator, and even Lloyd's announced its intentions last April to apply for an Indian reinsurance branch, after having appointed in March a new country manager, Shankar Garigiparthy, who will be in charge of leading the specialist (re)insurer growth in the country.
Enthusiasm and eagerness, however, don't make up for the fact that the market is still in its infancy, with penetration levels that are less than 1% for non-life, and less than 4% including life. The Indian insurance gap is huge, and so are the possibilities for growth. In fact, according to figures provided by the General Insurance Corporation of India (GIC Re), India's non-life market grew 13.8% in the fiscal year ending in March 2016, faster than the previous year's growth of 9.2%.
"We have huge growth here – it has always been in the 10% to 15% range − so there is room for everyone to grow. I think foreign investors will bring in a lot of expertise into the market," GIC Re chairman and managing director Alice Vaidyan said recently to Global Reinsurance.
"Growth" is indeed one of India's keywords. According to the World Economic Outlook (WEO) 2015, published by the International Monetary Fund (IMF), India's growth rate could very well surpass China's this year, with the latter slowing down to 6.3% and India expected to grow at a rate of 7.5%, thus positioning itself at the top of the list of emerging Asia countries. "India's growth will benefit from recent policy reforms, a consequent pickup in investment, and lower commodity prices", said the IMF in October 2015.
But India is also a country of stark contrasts: as the second-largest food producing nation in the world, agriculture accounts for almost 50% of the GDP; almost 70% of the population lives in villages and rural areas and, even if the situation seems to call for all sorts of initiatives to be put in place – microinsurance among them – awareness among the population about the importance of insurance protection not only remains slim, but also seems to be one of the biggest hurdles for true expansion in the country.
The government has a big role to play in terms of building up awareness, but (re)insurers coming into the market can help also. "I think (re)insurers can play a big role in helping to build inclusive societies and closing that gap in emerging economies, where it is most needed," said Vaidyan.
The road won't be an easy one when exploring India, but the rewards promise to be worth it.