New rules may eventually apply to free zones, says lawyer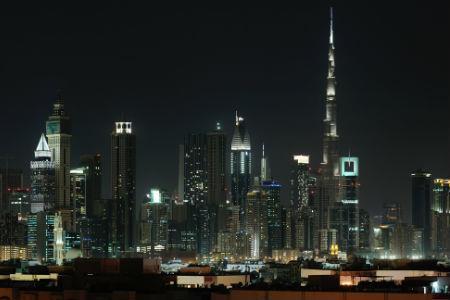 UAE (re)insurers are being warned to brace for tougher Emiratisation quotas following a renewed government interest in the issue.
The news, part of the UAE's 2016 budget document released in late September, confirmed that the insurance and banking sectors will be subject to the UAE's national Emiratisation strategy.
The strategy, which is designed to increase the percentage of Emiratis in private industry, previously applied to other sectors such as energy.
UAE insurers employing more than 50 staff outside the economic free zones were separately subject to Emiratisation quotas of 5%, laid down in 2005 by a ministerial order. But all the signs are that these (re)insurers now face a rise in their Emirati employment quotas.
So how likely is any quota increase, what will this look like and what could it mean for the country's (re)insurers?
Firstly, in June last year UAE economy minister Sultan Saeed Al Mansouri announced ambitions to raise the proportion of Emirati nationals working in insurance to 15%. 
While the programme is at an early stage and the full details have yet to be revealed, the Emiratisation update mentioned in the 2016 budget is likely to be the vehicle to achieve this 15% target, according to an insurance lawyer that preferred to remain anonymous due to the UAE government's sensitivity to criticism.
"To be quite honest I don't think the position is very clear," the lawyer added. "We have had some statements from the Cabinet saying 'we are going to apply these Emiratisation rules to the banking and insurance sector' but they haven't gone into further detail as to what that is."  
"This is a huge jump," they went on. "They are saying '15% of the population is Emirati so 15% of the population has to work in insurance'." 
Lawyers agree that any Emiratisation quotas should only apply to those insurers outside the UAE's economic free zones, like the Dubai International Financial Centre (DIFC).  
"We expect the free zones to continue to be exempt," said Holman Fenwick Willan consultant Carol-Ann Burton.
"If the rules applied to the free zones, it would be a really significant move in the application of onshore law within the free zones."
Another lawyer agreed, but said that these zones might not always be exempt.  
"I don't think it can apply to the zones, as you can't apply exemptions to the normal rules and then cancel them," they said.
"But my feeling is that that might not be the case forever, though if they do then it might affect the reputation of the centre [DIFC]." 
Of course the free zones can still have informal targets and expectations about their employment of Emiratis, even without strictly enforced quotas. 
For example, the DIFC doesn't have any rules it sets itself but it has a programme of taking on Emirati graduates and looking at the split of nationalities it takes on.  
But will all of this be good news or bad news for (re)insurers? In an anonymous poll conducted by Global Reinsurance, nearly half (45%) of respondents said that they thought any Emiratisation drive was bad in principle.
A further 27% felt it would be good, another 18% were neutral on the issue and 9% could not decide. 
But when it comes to the cost of complying with Emiratisation quotas, Global Reinsurance readers were even more decisive. 
Around 63% thought stricter Emiratisation quotas would affect the cost of doing business, 9% thought there would be no change and 27% were undecided. 
Lawyers are split on whether the changes will hit (re)insurers hard.  
"The big issue is going to be how much time they are given to meet the new targets," said one.
"They don't like firms hiring junior employees just to meet the targets, rather than engaging and training Emiratis to actually do the jobs, grow and have drive within the industry.  
"We may expect to see some rules around that and some checks and balances that stop companies from gaming the system. Insurers may have to start thinking about training and development programmes to train these nationals up." 
BSA Ahmad Bin Hezeem & Associates corporate and M&A practice partner Michael Kortbawi believes that insurance companies have an important role to play here. 
"International insurance companies provide a good school for local talent," he said. "These companies will enable them to lead the region in terms of ability." 
But another lawyer said he felt an increase in insurance Emiratisation quotas was good. 
"Due to the lack of talent, these nationals are often shared between insurance companies," he said. "But if you create more talent then you have more choice. 
"As to the impact, I don't see any real impact. 15% is still a low rate." 
So while the detail of any Emiratisation quota changes for insurance is yet to be defined, the signs are that this will include an increase in the number of Emiratis required by (re)insurers not in the free zones.
There is no time to lose, as uncertainty around the timeline means that (re)insurers could be facing very tight deadlines to comply with any quota increases.
But the real challenge will be encouraging Emiratis into a career in insurance in order to meet this quota.
Historically UAE nationals have preferred working in the public sector due to the high levels of pay and increased public holidays compared to the private sector.
Global Reinsurance readers agree, with 63% stating that enticing them into insurance will be difficult.
But if increased Emiratisation quotas are to be the future, then (re)insurers need to be more proactive at targeting UAE nationals leaving school and university and convincing them of the merits of a career in risk.