Aon has come full circle since 2015 when it exited its Aon Global JV, returning to the Indian market and buying out its former broking partner in full.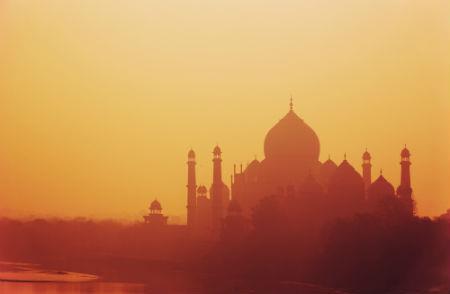 Aon has announced it is buying Indian intermediary Global Insurance Brokers.
Global announced the acquisition by UK-based Aon, although the financial details of the deal were not disclosed.
The acquisition is still subject to regulatory approval. Aon and Global will continue to operate independently until the deal closes, the Indian firm said, after which it will operate under Aon's brand and business model.
Indian family-owned broking firm Global provides insurance and reinsurance broking services, with $3bn placed annually for around 2,000 clients.
The broker, established in 1973, has a network of 18 Indian offices, including seven cities in which Aon does not currently have a presence.
Prabodh Thakker, founder and chairman of Global Insurance Brokers, said: "Having operated in the Indian insurance broking space for nearly five decades, Global not only comprehends the industry well but has a deep understanding of the nuances of the Indian markets.
"Our aim is to combine synergy and expertise of the two organisations to enhance delivery and value to our existing customers and prospects," he said.
Global's announcement emphasised its investment in technology and said the acquisition would augment Aon's capabilities across commercial risk, health, and reinsurance markets.
"This acquisition will empower the Indian market to access best practices followed internationally and contribute to the overall growth of the Indian insurance sector," Thakker added.
Post merger, Global will be led by Jon Pipe, CEO of Aon India Insurance Brokers.
Pipe said: "The Indian insurance market is developing rapidly, and the changing landscape means our clients are facing increasingly complex risks and evolving regulatory requirements."
Context: Aon Global JV
Aon's 100% acquisition of Global should be seen in the context of its previous "Aon Global" joint venture (JV).
This is because the latest announcement marks a complete turnaround in Aon's Indian strategy since 2015.
Global's announcement of its acquisition by Aon noted "a track record of successful joint venture association for more than a decade".
This Aon Global JV lasted for 12 years until 2015, when regulatory barriers against foreign ownership of Indian firms scuppered Aon's aim to increase its ownership stake in Global from 26% to 49% and beyond; Aon instead opted to end the broking partnership.
Two years after the end of that JV with Global, Aon would return to the Indian re/insurance broking market through Anviti Insurance Brokers, which was set up in 2017.
By 2020 Aon held a 49% stake in Anviti, achieving what it had failed to do with its Global JV.
In 2021 Aon acquired a 100% stake in the business by buying out the remaining 51% from Catamaran Ventures, a company owned by Infosys co-founder and former chairman Narayana Murthy.
At the same time, Anviti rebranded to Aon India Insurance Brokers, which is Aon's current Indian business, that will merge with Global once the acquisition deal is completed.