Hannover Re is the third large re/insurer to leave the global climate alliance, after Zurich and Munich Re also recently left.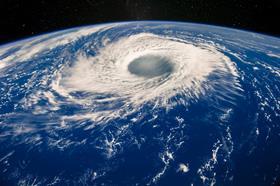 Hannover Re this week left the Net-Zero Insurance Alliance (NZIA) set up to curb climate change.
The German reinsurer's exit follows that of founding members Munich Re at the end of March and Zurich Insurance earlier in April.
The NZIA is a UN initiative launched at the G20 Climate Summit in 2021.
Its members committed to transition underwriting books to net-zero greenhouse gas emissions by 2050.
A statement from Hannover Re said the company has decided to leave the NZIA "after careful consideration".
"Regardless of this, Hannover Re remains committed to its sustainability strategy, the associated goals and its support for the Paris Agreement, and aims to achieve full climate neutrality by 2050 at the latest," Hannover Re added.
In its own statement, Munich Re cited US antitrust risks as a reason for limiting the scope of its decarbonisation goals.
Swiss insurer Zurich previously said it was choosing to focus its efforts on supporting its customers' decarbonisation efforts.