A lawsuit brought by Guy Carpenter against rival broker Howden over recruitment practices has ended in a settlement and a statement of regret from Howden.
A legal bust-up between two rival reinsurance brokers, Guy Carpenter and Howden Group, has concluded with an out-of-court settlement between the two rival reinsurance brokers.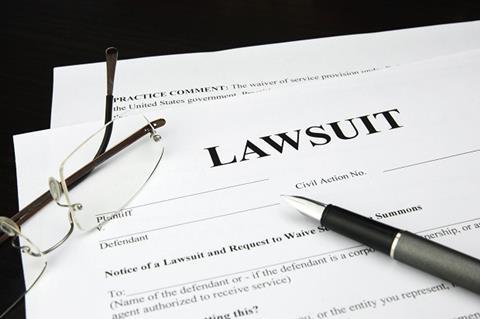 Howden released a statement acknowledging its "regret" at "unlawful" practices by the company and some of its executives in poaching senior staff from rival broker Guy Carpenter, part of Marsh McLennan.
The settlement and statement draw a line after a legal battle that began in April, when Guy Carpenter brought its civil suit against Howden.
Howden previously agreed in May this year to cease any hiring of Guy Carpenter staff in the UK and Europe until the lawsuit was over.
"Howden Group acknowledges that it, and certain of its executive officers, engaged in unlawful recruitment from Guy Carpenter as set out in the admissions made to the High Court," read the statement from Howden.
Guy Carpenter's lawsuit named Howden, the firm, as well as senior executives, such as group CEO David Howden, Tim Ronda, the president of Howden Tiger (its reinsurance broking arm), and Elliot Richardson, vice chairman of Howden Tiger.
It also named senior executives who were departing Guy Carpenter, including former Guy Carpenter's European CEO Massimo Reina, and Sebastian Cook, its departing head of European broking solutions.
Reina admitted he had deleted messages and call records to conceal his actions relating to the hiring of 38 members of staff from Guy Carpenter.
"Howden Group and the individuals involved, including Elliot Richardson and Massimo Reina, regret the actions they have taken," the statement from Howden added.