The bloodstock underwriting acquisition adds to DUAL's equestrian sector MGA business.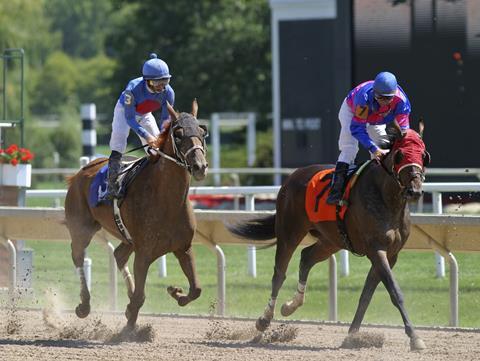 DUAL has added equestrian business to its book by completing on the acquisition of David Ashby Underwriting (DAU).
The MGA underwriting arm of Howden, has bought DAU, another MGA specialising in bloodstock and high value sports horse insurance.
It provides cover in thoroughbred bloodstock, commercial breeding, rearing and racing, and value sports horses.
David Howden, CEO, Howden, said: "Joining with David and his expert team deepens our connection to the equestrian world, and makes us a true differentiator in this exciting market.
"DUAL now provides world-class expertise in all the major equine markets, and we will continue to leverage our expertise to provide more choice and a fresh alternative for clients."
DAU was formed in 2020 following David Ashby's acquisition of Amlin's bloodstock and livestock book, supported by Blunt Palmer Brown Ventures (BPB).
Richard Clapham, CEO, DUAL Group, said: "David Ashby has a long-standing reputation for excellence and they bring a real passion for the equestrian sector. We are delighted to welcome them to DUAL.
"This positions DUAL as one of the London Market's leading bloodstock underwriters, and we look forward to seeing David build on Ashby's existing business, as well as identifying new opportunities to grow."
DAU's team of ten including eight underwriters join DUAL with immediate effect, the company said.
David Ashby said: "We are excited to join DUAL. Not only are they one of the largest and most diverse MGAs in the world, they also share our focus on excellence in underwriting. We did not choose our future home lightly and I am looking forward to working with Richard and the DUAL team."
Jonathan Palmer Brown of BPB added: "The Board is very grateful for David and his team's hard work and we wish them all the best in their future at DUAL.
"We have enjoyed working together and are happy they are joining a firm with such a strong commitment to Bloodstock."