Driven by a 25.5% quarter-on-quarter surge in P&C insurtech investment, new funding edged past a billion dollars to $1.1bn during the third quarter of 2023, up 19.8%, according to the latest Global Insurtech Report from Gallagher Re.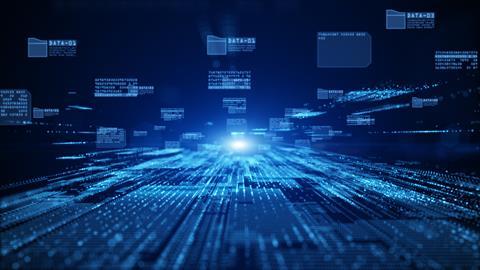 The rise occurred even as average deal size fell 16.4% quarter on quarter to a six-year low of $10.3m, and life and health Insurtech investment slipped a further 4.5% quarter-on-quarter to $166.6m.
Quarterly insurtech deal count increased in line with funding, from 97 deals in Q2 to 119 in Q3, the most since the same quarter last year 2022, which reached 140.
Property and casualty insurtech saw 90 deals, and life and health adding 29.
Additionally, US-based Insurtechs saw 55.4% of global insurtech deal share in Q3 2023 – the highest level since the first quarter of 2020.
"We continue to move through a crucial inflection point of global insurtech, from phase one, the 'great experiment' to phase two focused on sustainable, profitable business outcomes through precision, not volume," said Andrew Johnston, global head of insurtech at Gallagher Re.
Early-stage insurtech funding increased 24.7% quarter on quarter to $269.45m, as the number of early-stage deals rose from 51 in Q2 to 71 in Q3.
Meanwhile, average mid-stage Series B and C funding for the year to date fell to its lowest total since 2014, at $24m. During the third quarter, companies in this category raised $323.36m – or 29.5% of total insurtech funding – across 18 deals in Q3.
At the larger end of the spectrum, two Q3 investments count as mega-rounds. Both the Boston-based homeowners insurance platform Openly and the San Francisco cyber platform Resilience raised $100m in Series D rounds.
Over the quarter, re/insurers made 34 insurtech investments, the majority of which – for the fifth consecutive quarter – were in the early-stage category (61.8%). Q3 saw 10 seed or angel stage investments and 11 Series A investments by trade players.
MassMutual Ventures led the activity with seven investments. Three or more investments each were made by Avanta Ventures (part of CSAA), MS&AD Ventures and Munich Re Ventures.
Johnston said: "The third quarter provided us with some very thought-provoking examples of what this change looks like at an individual company level, for both insurtechs and investors.
"However, it's clear painful truths are emerging as a direct result of the lessons not learned during phase one including how capital was raised, from whom, and at what valuations, and how it was managed and spent. With wealthy backers writing enormous checks, insurtechs could ignore the importance of loss ratios or customer retention. They – and their investors – could instead focus on metrics like growth and divergence and miss the extremely important lessons that ultimately must be learned to survive.
"When learned, companies have been able to transition into insurtech phase two. Now more than ever, technology and new entrants can play a critical role in preserving and fortifying the value of reinsurance. Insurtechs in phase two can, for example, support better risk selection, portfolio optimization, use of relevant data and engagement with digitally-native consumers."
Key takeaways
"Thoughts from Investors" is a feature article by Jason Gross, Vice President and Head of Platform at ManchesterStory, on the investment process, growth challenges and the current environment for mid-stage expansion investments.
"Deal of the Quarter" looks at Lula, a platform for insurance buyers, which handles the insuring process from buying through to claims management.
"View from the Industry" is contributed by Gallagher's Data and Analytics Leader Don Price, who writes about AI for the insurance sector. He says: "The exact business value of AI is yet to be determined. Upfront investment will be required to assess its potential, develop pilots and implement solutions. They won't be a revolutionary solution to all the sector's problems and pain points, but we see potential for AI to equip our experts with better information to solve customers' needs."
"Ecosystem Partner" profiles Plug and Play, one of the largest insurance innovation platforms.
The Q3 edition of Gallagher Re's Global Insurtech Report is the third of four to explore the lifecycle stages of insurtech funding.
It investigates mid-stage expansion funding rounds (Series B and C), and includes case studies of four InsurTechs that recently completed expansion fundraisings: Boost Insurance, Novidea, YuLife and Zopper. Read the full report here.