German firm says acquisition will make it third largest P&C insurer in Latin America.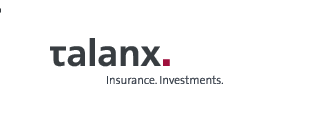 German financial services giant Talanx has said it is to buy several companies from Liberty Mutual Insurance, saying that the acquisitions will make it the third-largest insurer by premium income in the property and casualty (P&C) business in Latin America.
According to Talanx, its retail international division has signed a purchase agreement to acquire the Liberty Seguros personal and small commercial business in Brazil, Chile, Colombia, and Ecuador. The transaction, it said, will raise its gross written premiums in the region by around €1.7bn.
The division's overall portfolio will be better diversified as a result of the increase in LatAm business to approximately 45%, the company emphasised.
This comes after its HDI Global business reported last week a 93% combined ratio and an underwriting profit of €141m.
Torsten Leue, Talanx chairman of the board of management, said in a statement: "With the acquisition of these Liberty Mutual operations, we are continuing our success story in Latin America.
"The acquisition fits seamlessly into our strategy of achieving market-leading positions in our core markets through organic and inorganic growth. Alongside Europe, Latin America is one of our core regions in the retail business."
The transaction includes Liberty Specialty Markets direct insurance business in Brazil, Chile, and Colombia.
Leue added: "We are therefore pleased to be among the top three in Latin America with this acquisition.
The acquisition will improve our group net income and our return on equity already in the first year after the expected closing in 2024. The acquisition will further strengthen our primary insurance business and our diversification across business lines."
The deal does not include Liberty Specialty Markets facultative reinsurance, Liberty Mutual Reinsurance treaty reinsurance, and Liberty Mutual Surety businesses, which will continue to operate in Brazil, Chile, and Colombia.
HDI International is already represented in Brazil, Chile, and Colombia through its subsidiaries. HDI Seguros generated a gross premium volume of around €789m in Brazil in 2022. HDI Seguros in Chile generated a gross premium volume of €533m, and HDI Seguros in Colombia €82m.
The acquisition is expected to close in the first half of 2024, subject to approval by the relevant governmental and regulatory authorities.