London market marine, energy and renewables reshuffle at Tokio Marine HCC International.
Tokio Marine HCC International has announced a restructure of its London market marine, energy and renewables businesses to facilitate future growth and drive greater efficiencies.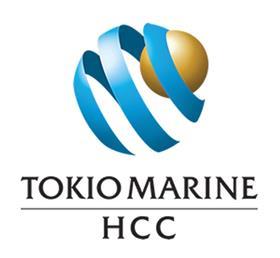 These London market lines of business will be brought under one operating structure, led by the recently appointed Ben Kinder.
Kinder joins from Zurich where he was head of energy casualty, has been appointed to the role of chief underwriting officer for marine, energy and renewables.
The changes come after a period of sustained growth, according to the subsidiary of the Tokio Marine group, to create efficiencies and drive future growth.
Kinder will report into Simon Button, the company's London market chief underwriting officer.
"Our London market operations are a central component of TMHCCI's overall business, and they play a key role in the wider market, Button said.
"While we have enjoyed considerable success to date, our ambition is to keep growing, while still providing the same level of expertise and service to clients and brokers alike.
"The addition of Ben's formidable skills and experience to the team will allow us to do that," Button added.